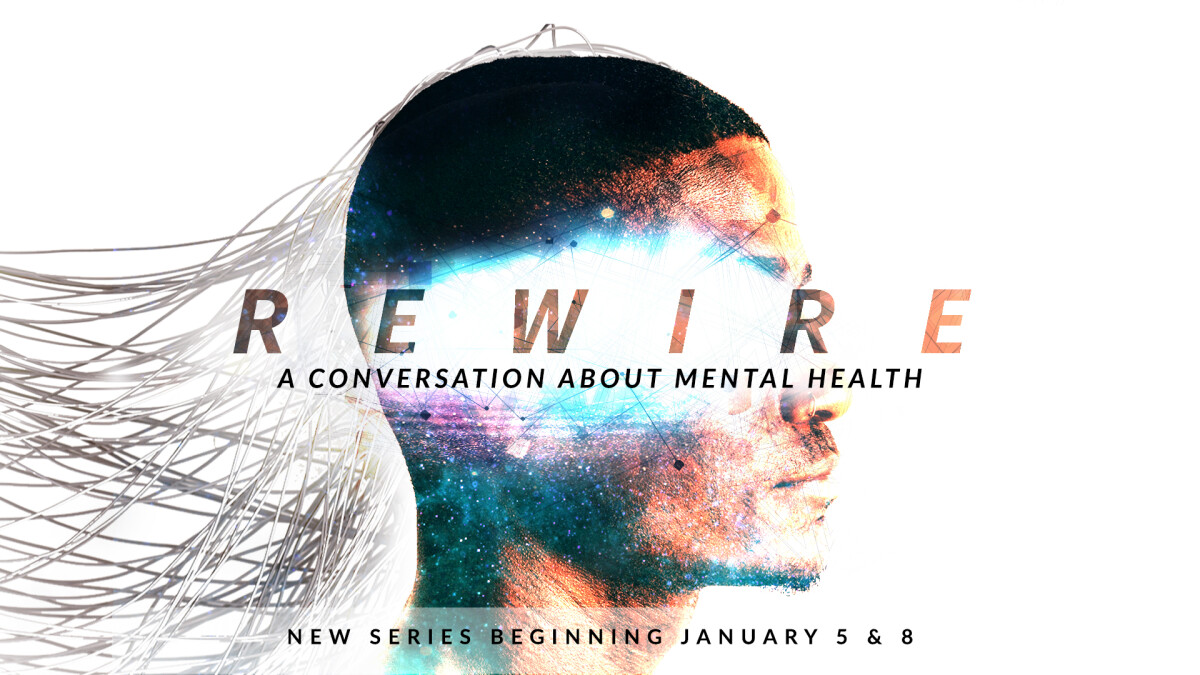 Everyday your brain helps you tackle problems, take on new challenges, and filter emotions. It's the hub of how you function, but what do you do when your wires get crossed, and the response that's supposed to help you starts to hurt instead? How do you get back on track?
We can help. Join us for practical strategies to help you face five different, but common, mental health challenges. Rewire: A Conversation About Mental Health kicks off January 5 & 8.
IF YOU NEED IMMEDIATE HELP
Crisis Hotline - Milwaukee | 414-257-7222
National Suicide Prevention Lifeline | 1-800-273-8255
REWIRE: Short Term Group
Want to talk about this series with others? Join the Rewire short term group. Register Here.
RESOURCES BY TOPIC
DEPRESSION-SPECIFIC RESOURCES
ADDICTION-SPECIFIC RESOURCES
ANGER-SPECIFIC RESOURCES
LONELINESS-SPECIFIC RESOURCES
BURNOUT-SPECIFIC RESOURCES
ADDITIONAL RESOURCES
COUNSELING SERVICES
HOW TO HELP A FRIEND STRUGGLING WITH MENTAL HEALTH
ARTICLES
BOOKS
PODCASTS
RECOMMENDED SERIES
ORGANIZATIONS
NAMI
Learn more about mental illness. This section covers mental health conditions such as schizophrenia, PTSD, bipolar, borderline personality disorder, ADHD, OCD, depression, anxiety, eating disorders, suicide, addiction and others.
National Suicide Prevention Lifeline
Available 24 hours. 1-800-273-8255
We can all help prevent suicide. The Lifeline provides 24/7, free and confidential support for people in distress, prevention and crisis resources for you or your loved ones, and best practices for professionals.