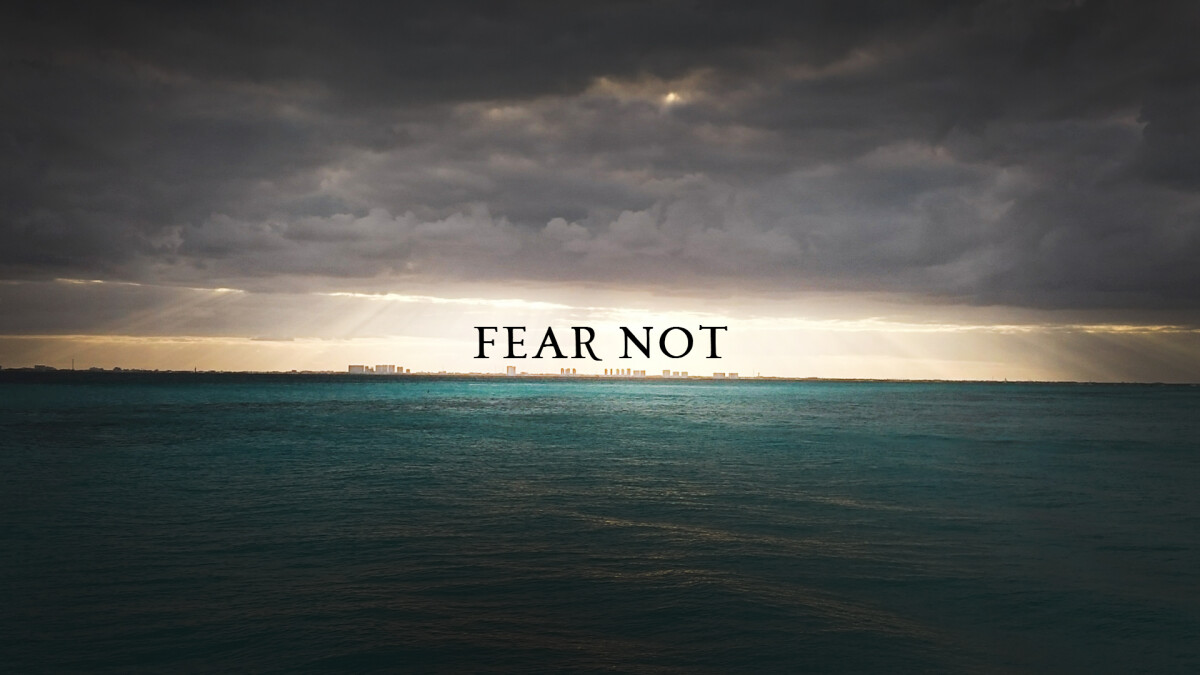 FEAR NOT: A SHORT TERM GROUP
Tuesdays, March 24 - April 2 | 7-8p &
Wednesdays, March 25 - April 5 | 7-8p
Group Meets Via Video Chat
Join us ONLINE ONLY as we follow along with our new series, Fear Not. This group will help us to understand the value in Faith over Fear. Click the button below to sign-up.

ABC BREATH PRAYER
Part 1 | Part 2 | Part 3 | Part 4
READING PLANS
Text keyword PRAYER to 414-509-0339 to receive a daily devotional and prayer prompts as we go through this series.
Not Afraid: How Christians Can Respond to Crises (5 Days)
When a crisis happens in our world, it's easy to question our faith, and it's hard to replace the panic we face with the peace we're promised as Jesus-followers. In this 5-day Bible Plan accompanying Pastor Craig Groeschel's series, Not Afraid, we'll discover three things we can do as Christians in the face of a crisis.
Coronavirus: Do Not Fear! (7 Days)
In the face of global fear and economic upheaval concerning the Coronavirus, how are we as Christians to respond to this alarming situation? I pray the Scriptures in this reading plan will help you overcome fear and panic, strengthen you, and fill you with supernatural courage and hope! For God has not given us a spirit of fear, but of power and of love and of a sound mind!
Faith Over Fear (10 Days)
The Creator of the universe is in complete control – but do you really believe it? This 10-day study provides Scripture and Biblical truth to shine light on your worries and inspire you to trade them for faith in Him. This study is from the devotional journal 100 Days of Faith Over Fear by Lisa Stilwell.
ARTICLES/VIDEOS
How to Choose Faith Over Fear (Article)
Fear always limits you. You can't experience God's best for you if you're living in fear.
Instead of Worry, Remember What God Has Done (Article)
When you're facing tough times, worry is a natural human response. But, instead of worrying, God wants you to worship. One way you can worship God is by believing who he is and what he can do.
Navigating a COVID-19 World (Article)
A few weeks ago around the start of March I found myself feeling like a little kid — the same as I do every year in March — excited about all that March and this Spring were about to offer. It's crazy how all our plans can change in an instant, and it's completely out of our control.
Where is God? (Article)
How can God be active in our lives if he's not here with us?
Is it Okay to Be Mad at God? (Article)
When bad things happen, is God to blame? Is it OK to be angry with God?
Is Suffering Part of God's Plan? (Video)
Did God intend for us to suffer? Michael Frost explores whether or not suffering is part of God's plan.
What Is God's Role in Pain and Suffering? (Video)
Jon Tyson examines the role God plays in our suffering.
BOOKS
Fear Not
By Max Lucado
Although fear fills our world, it doesn't have to fill our hearts. No one likes living in a world filled with fear and uncertainty. But in such times, God does some of His most important work. Our part is to trust that He will be true to His promises. Brimming with comfort, encouragement, and truth, Max Lucado's Fear Not Promise Book addresses six major topics related to fear, from "God Is with You" to "God Is Never Surprised." While fear corrodes confidence, faith in God's love and presence always restores hope.
Hope in the Dark: Believing God Is Good When Life Is Not
By Craig Groeschel
"I want to believe, I want to have hope, but . . ." Pastor and bestselling author Craig Groeschel hears these words often and has asked them himself. We want to know God, feel his presence, and trust that he hears our prayers, but in the midst of great pain, we may wonder if he really cares about us. Even when we have both hope and hurt, sometimes it's the hurt that shouts the loudest. Can God be good when life is not?
It's Not Supposed to Be This Way: Finding Unexpected Strength When Disappointments Leave You Shattered.
By Lysa Terkeurst
Life often looks so very different than we hoped or expected. Some events may simply catch us off guard for a moment, but others shatter us completely. We feel disappointed and disillusioned, and we quietly start to wonder about the reality of God's goodness.
Lysa TerKeurst understands this deeply. But she's also discovered that our disappointments can be the divine appointments our souls need to radically encounter God. In It's Not Supposed to Be This Way, Lysa invites us into her own journey of faith and, with grit, vulnerability, and honest humor.