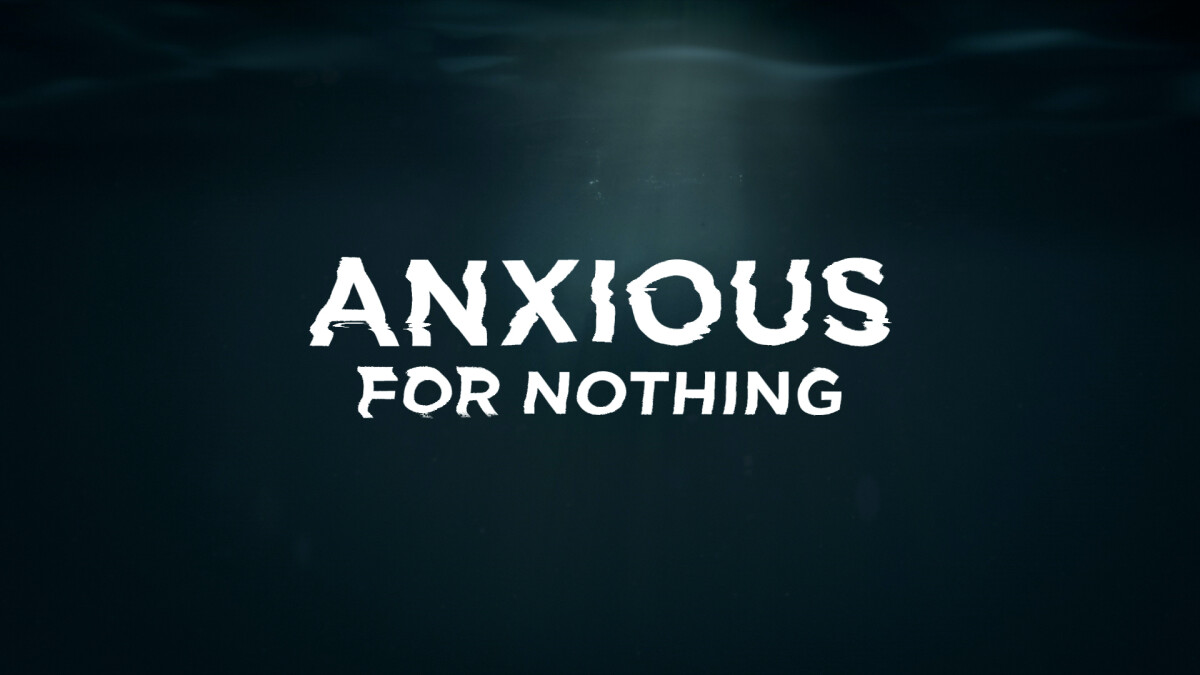 IF YOU NEED IMMEDIATE HELP
Crisis Hotline - Milwaukee | 414-257-7222
National Suicide Prevention Lifeline | 1-800-273-8255

COUNSELING SERVICES
Christian Life Counseling | 12630 North Ave Brookfield, WI 53005 (262) 785-1008
Ray Services | Mental Health, substance abuse, couple, family, faith-based counseling services 147 W. Ryan Road Oak Creek, WI 53154 (414) 343-6414


SUGGESTED APP
HappyFeed App
HappyFeed is a gratitude journal that makes it unbelievably simple (and fun) to start a new healthy habit. Keep your journal safe and private in the cloud and sync online across all your devices. Available in the App Store and Google Play.
READING PLANS
Anxious for Nothing (7 days)
What if there's a better way to fight the endless worries that keep you up at night? Real rest is available—maybe closer than you think. Replace panic with peace through this 7-day Bible Plan from Life.Church, accompanying Pastor Craig Groeschel's message series Anxious for Nothing.
Reset Your Mind: Overhauling Toxic Thoughts (5 Days)
Do you ever feel like you have little control over the thoughts in your head? Most of us struggle with negativity, worry, and other toxic thoughts. In this 5-day Bible Plan, we'll learn how to overhaul toxic thoughts, reset our minds, and focus our thinking on Christ.
From Anxiety to Peace (6 Days)
If you find yourself constantly struggling with worry and anxiety, this Bible plan is for you. There will not be a quick formula that guarantees 100% peace, nor will everything related to anxiety be addressed. However, the principles contained in this plan offer pathways toward victory when they are lived out. You're invited to begin this journey from anxiety to peace.
7 Things the Bible Says About Anxiety (7 Days)
Every day has the potential to introduce complex new challenges into our lives. But it's equally likely that each new day will gift us with exciting new opportunities. In this seven-day devotional, staff members at YouVersion help you apply truths from God's Word to whatever you're facing today. Each day's devotional includes a verse image to help you share on social media what God is speaking to you.
Anxiety (7 Days)
Anxiety (noun): "A feeling of worry, nervousness, or unease, typically about an imminent event or something with an uncertain outcome." You don't need a dictionary definition to understand what you're feeling, but what can you do when the feeling enters your reality and attempts to take over? Journey with us through the next seven days and see how God's Word brings serenity to your situation.
ARTICLES
How You Can Break Anxiety with An Attitude of Gratitude
There can be some people who think that anxiety is actually good for them - the idea that it keeps us on our toes because we focus on something until it's done and accomplished. What's so bad about that?
While it's true that worry can be productive most of the time, note that it only makes you productive because it steals the focus off something and puts it on something else. Sadly, when we are anxious, our feelings of anxiety actually steal attention from things that really matter more than others.
The Way to Calm Your Anxious Heart
We all feel anxious sometimes. Jesus said we will face trouble. But in those moments, we can find comfort and peace in knowing He has overcome the world.
4 Prayers to Pray when You're Anxious
This article will help you apply Philippians 4:6-7 to your life in the midst of anxiety.
How to Overcome Fear, Anxiety and Worry
Historians will probably call our era "the age of anxiety." Anxiety is the natural result when our hopes are centered in anything short of God and His will for us. —Billy Graham. When Billy Graham wrote those words in 1965, no one knew how true they would be 50 years later.
BOOKS
Anxious for Nothing
By Max Lucado
When it comes to anxiety, depression, and stress-related illnesses, America is the frontrunner. Thankfully, there's a practical prescription for dealing with them. Anxious for Nothing, from New York Times bestselling author, Max Lucado, provides a roadmap for battling with and healing from anxiety. Does the uncertainty and chaos of life keep you up at night? Is irrational worry your constant companion? Could you use some calm? If the answer is yes, you are not alone.
Get Out of Your Head: Stopping the Spiral of Toxic Thoughts
By Jennie Allen
Speaker and Bible teacher Jennie Allen hears all the time from women who feel stuck in patterns of frustration and defeat. In her search for a solution, she's learned that the greatest spiritual battle of our generation is taking place between our ears. How we think shapes how we live. So it's crucial that we learn how to stop our spinning thoughts and refuse to fall prey to toxic thinking patterns like victimhood, anxiety, and distraction. In this book Jennie draws on biblical truth and recent discoveries in neuroscience to show exactly how we can fight the enemies of the mind with the truth of who God is and who He calls us to be.