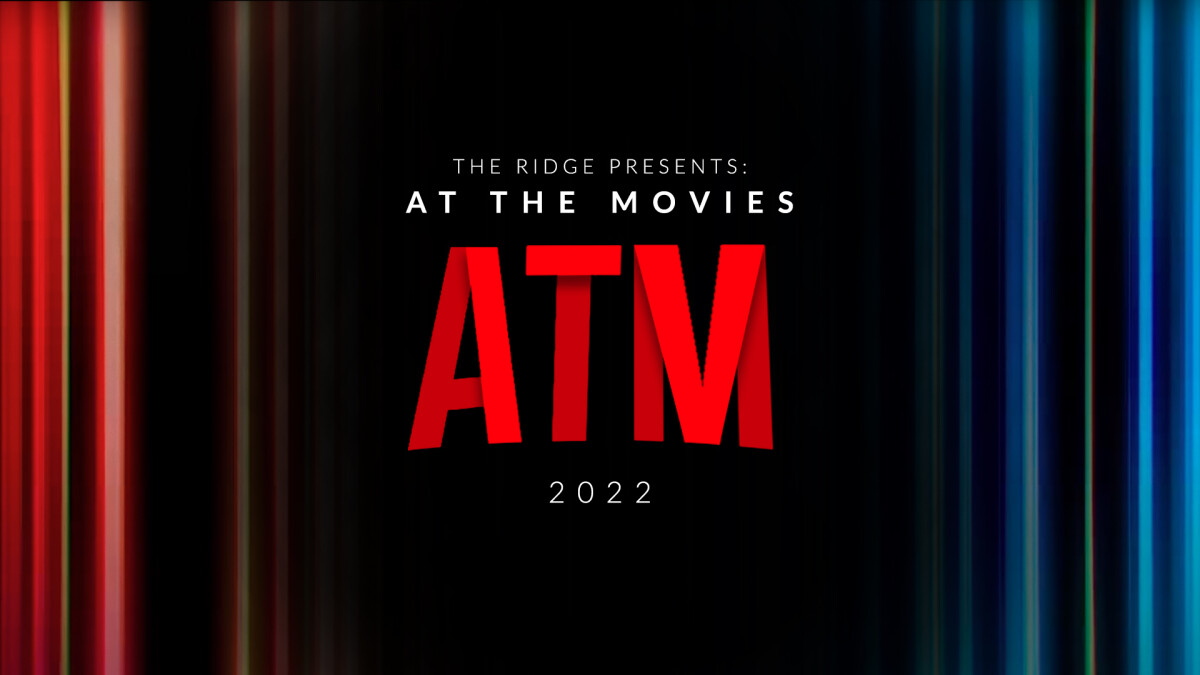 Turn out the lights and break out the snacks because At the Movies is back with new Hollywood blockbusters! Each week we're using your favorite films and their characters to teach a deeper meaning and show how God has a purpose for your life. This series is available on-site at The Ridge's Greenfield Campus and at live.theridgecc.com.
AT THE MOVIES TOOLKIT- Creative ideas to invite Your One to At The Movies.
LISTEN TO UNDERSTAND - Conversations About Race
DID YOU MAKE A DECISION TO FOLLOW JESUS?
If you made a decision to follow Jesus, text the word Jesus to 414-509-0339.

The Ridge will text you a daily note of encouragement for 14 days.

Are you ready to take the step and get baptized?

Click here to register for your BAPTISM

Use this 14-day guide to help you continue on your faith journey.
Day 1 | Day 2 |Day 3 |Day 4 |Day 5 | Day 6 | Day 7 | Day 8 |
Day 9 |Day 10 | Day 11 |Day 12 | Day 13 | Day 14
READING PLANS
What Is God's Purpose For My Life? (3 Days) – Finding your divine purpose does not have to be a mystery. Do you chase the question whether you are wasting your life in a certain job or relationship? Most of us are deeply concerned with living meaningful, purpose lives, yet we spend a lot of energy trying to figure out if we are. Read this plan if you are looking for the answer, "What is God's purpose for my life?"
Beauty In My Brokenness (5 Days) It's amazing how the pains you experience from the obstacles you face in life are all a part of your process. The process includes the shaping and molding of your character. There is a purpose for your process! God uses every painful situation you face to prepare you for your purpose.
Better Decisions Fewer Regrets (5 Days) – Your decisions determine the direction and quality of your life. While nobody plans to complicate their life with bad decisions, far too many people have no plan to make good decisions. In this reading plan, you'll discover five game-changing questions to ask every time you make a decision.
Tony Evans Explores Racial Reconciliation (3 Days) - Instead of unity, many people merely tolerate other races. They simply put up with others without any desire to actually enter into a relationship with them. In this 3-day reading plan, Dr. Tony Evans will help us move away from racial tolerance and move towards reconciliation. We will discuss the keys to authentic biblical reconciliation and why it is crucial for true unity within the body of Jesus Christ.
ARTICLES
What is My Purpose? by Louis Markos, PhD – Deep within our souls is a drive to belong, to have a place and purpose in life. But what is that purpose?
How to Overcome Temptation by Leigh McLeroy - We all want to do things we know we shouldn't do. Sin often seems so fun and exciting. How do we overcome temptation without giving in to it?
3 Ways to Overcome Temptation by Mike Livingstone – It is inevitable that temptations will come to us; it is not inevitable that we must give in to them when they do.
PODCASTS AND VIDEOS
God Chooses the Unlikely People – In this 5-minute podcast, David Plat talks on how God chooses the unlikeliest of people to serve in a mighty way.
Does Life Have a Purpose? – Why were we put here? I think everyone wants to know. Why are we on Earth? We all long for a sense of meaning in our lives. Watch this video to find your purpose.
Passion 2022 - Tim Tebow - Tim Tebow rallies us around our collective macro mission, to love the Lord our God with all our heart, soul, mind, and strength, as we faithfully pursue the micro missions that God uniquely designed for each of us. As long as we have breath, we have purpose.
Temptation Isn't Sin It's An Opportunity ActiveChristianity's "Living the Gospel" podcast – Have you ever felt bad simply for being tempted? Temptation is not a sin, it's an opportunity!
ARTICLES FOR PARENTS
7 Meaningful Activities to Help Your Kids Find Purpose by Mallory Darcy - From the first moment you looked into their eyes, you dreamt big dreams for your baby. Maybe they would be a doctor, an astronaut, or an author. Maybe they'd design their own clothing line, star in the next box office thriller, or discover a cure for cancer. Maybe they'd start their own business, teach students in another country, or raise babies of their own. No matter what they would accomplish in life—the degrees earned, accolades received, or titles given—the biggest dream we have for our kids is that they would live a life of purpose.
How To Talk With Your Kids About Racial Differences by Lainna Callentine, MD, MED – Dr. Lainna Callentine became aware at age six that her skin was a different color than other kids in class. Get her unique perspective on how we, as Christians, should talk to our kids about racial differences.
BOOKS FOR KIDS
God Says I Am by Gerald Fadayomi – "God says I am" is an affirmation book for kids. Each page contains a truth from the Bible with verses to guide your child to an understanding of their identity in Christ.
Anxious For Nothing: Living Above Anxiety and Loneliness by Max and Andrea Lucado – Our kids are under tremendous pressure, with a rapidly changing culture demanding more and more from them. More attention, more screens, more fear. Anxious for Nothing, helps young people overcome the anxiety and pressures of today's world and come to a deeper understanding of God's loving presence as promised in Philippians 4:6-7.
VIDEOS FOR KIDS
God Can Calm Our Fears Douglas Talks Series – Sometimes when we are afraid, it can help to be around someone who isn't scared.
Jesus Is The Best Friend Douglas Talks Series – Jesus wants to be your friend, and Jesus is the best friend that there is!
I'm Trusting You Group Publishing – Dance and sing along to the song I'm Trusting You.