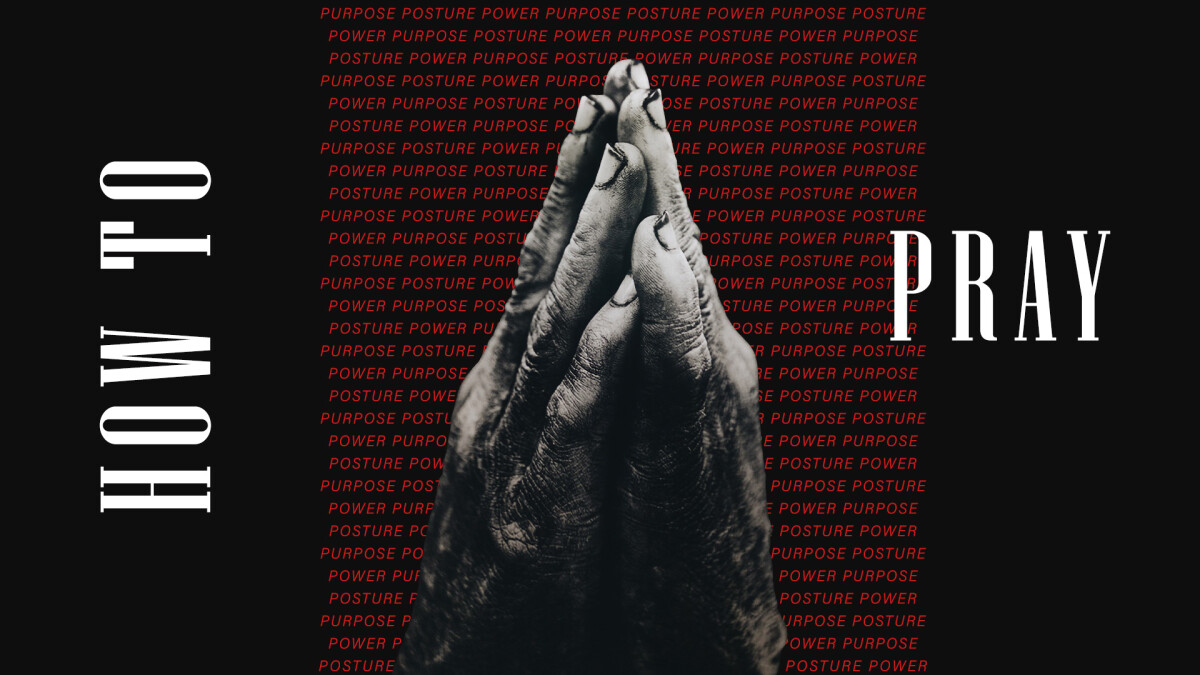 Many of us struggle when connecting with God through prayer. Some of us think it's awkward. Some of us don't know how to get started. And some of us have tried it before and felt it didn't really do what we 'thought' it would. In this series we are going to help you have all the tools you need to get the most out of talking to God.
21 Days of Prayer
Start practicing what we are talking about in this series right away and join us on The Ridge YouTube Channel for 21 Days of Prayer. Everyday we will have a short video to help you connect with God through prayer.
NIGHT OF PRAYER -
Oct 26 | 6-8p
Greenfield Campus
Join us for a time of prayer at the Greenfield Campus as we set aside a night to connect and talk with God. You'll get a chance to join others in praying for our community, our church, and others. You can come for a few minutes or the whole time.
PODCAST
How Do I Get Comfortable Praying in Front of Others? Ridge Kids Director, Victor Vilar, joins the Ridge podcast to talk about praying in front of others, praying with your significant other, and how to teach your kids how to pray.
BOOK
How to Pray: A Simple Guide for Normal People by Pete Greig – How to Pray is a raw, real, and relevant look at prayer for everyone – from the committed follower of Jesus to the skeptic and the sacred.
Moving Mountains: Praying With Passion, Confidence and Authority - In a world filled with danger, adventure, and wonder, prayer can transform the events and issues that matter most to us and to God. Moving Mountains shows you how to experience the power of daily prayer, learn the major types of prayers—including those of intervention, warfare, and healing—and to discover listening prayer, and praying Scripture.
VIDEOS and ARTICLES
Why and How to Pray - Prayer can be confusing. Watch our short video to better understand why you should pray as well as how to get started.
Getting More Out Of Your Prayer Life - Have you ever felt like there could be more to prayer or just simply want to grow in prayer. Watch this short video to learn ways to grow in your prayer life.
Praying For Your ONE - This guide will encourage you to pray for your neighbors, friends and family who do not know Jesus yet.
READING PLANS
Pray Like This (6 Days) – "Pray Like This" outline the Model Prayer Jesus gave His disciples, and shows believers today how to pray with an understanding of who God is and what He desires for our lives.
10 Days Through The Prayers of Jesus (10 Days) – What Christian doesn't want to be more effective in prayer? Take an expedition for ten days and travel deeply into the prayers of Jesus. Look directly into Jesus' prayer life and let Him be your personal tutor.
Talking With God (5 Days) – Good conversations involve both talking and listening. The same is true as we pray. Too often we focus on the how, when, and where of prayer. But better questions are, "How honest are our prayers?" and "How well do we listen?"