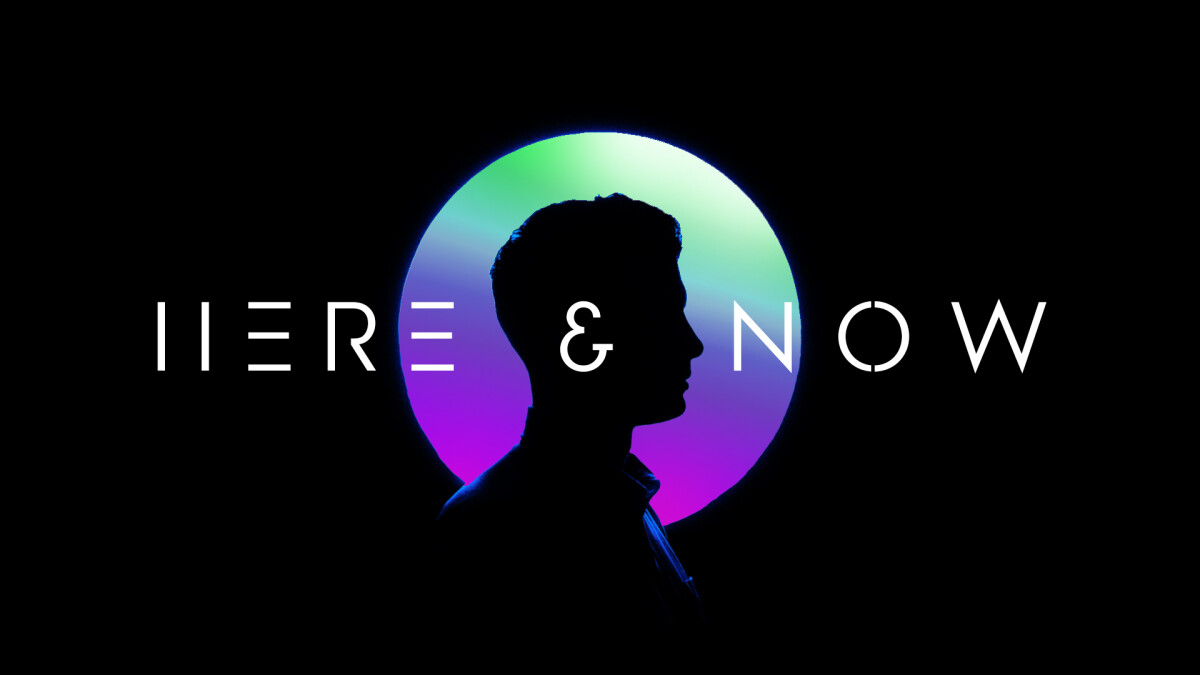 The Beatitudes are an invitation from Jesus to live the life that God intended for us: life in the Kingdom of God. And we don't have to wait until Heaven to live that way. In this series, we looked at each individual Beautitude and explored how we can be blessed in our life in the Here and Now.


VIDEOS
What Does it Mean to Follow Jesus? The Ridge's Content Specialist and pastor, John Larsen, explains what it means to follow Jesus. Ask yourself, "What is one thing today that I can learn from Jesus?"
How do I Become a Christian? It's not complicated, but sometimes we make it complicated. In this video we answer two big questions: How can I know if I am a Christian? How do I become a Christian? Wherever you are on your faith journey, everyone should have a real answer for these questions.
How Do I Get Started Reading the Bible? John Larsen shares helpful tips to get started reading the Bible.

FAMILY RESOURCES
Kingdom Quest: Taking Faith and Character to the Next Level
By Dr. Tony Evans
Dr. Evans purposes to instill kingdom virtues even at this impressionable age, highlighting wisdom, integrity, faith, resiliency, purity and service in a way that children can understand. Each chapter, called a "Kingdom Key," contains related Scriptures that help kids learn to question, reflect, start to journal and apply truth to their lives. An added quiz with accompanying profile increases discussion and accountability when shared with a group.
The Case for Christ: Devotions for Kids
By Lee Strobel
Become an expert witness for Jesus! For kids who want to learn more about Christianity or simply have questions about the Bible, this devotional helps young readers understand why Jesus's ministry and miracles are true and why we can confidently believe in Jesus today.

READING PLANS
Understanding The Beatitudes (9 Days)
God wants you to be blessed. This exploration of the beatitudes will help you understand the characteristics that Jesus called "blessed" in the Sermon on the Mount and apply them in your life today.
Spiritual Disciplines (10 Days)
Do you feel like you are stuck? Do you feel like you've lost your passion and have become stagnant? The antidote to this sluggishness is the constant practice of spiritual disciplines. In this plan we'll talk about 9 spiritual disciplines that are meant to open the way towards spiritual maturity.

BOOKS
Eternity Is Now In Session: A Radical Rediscovery of What Jesus Really Taught About Eternity, and Getting to the Good Place
By John Ortberg
For Christians, perhaps the deepest expression of what we're waiting for is found in the phrase "eternal life." But what is eternal life? Why do we want it? And how do we know if we have it? John unpacks the reality that the moment we trust Christ, we are initiated into "eternal living" with God as a here and now reality, one that will continue beyond our life on this earth.
A Creative Minority: Influencing Culture Through Redemptive Participation
By Jon Tyson
How should the church engage our culture? The recent political cycle has shattered the lens through which the American church has looked at politics through much of our lifetimes. If we return to the Scriptures, we see Jesus offers us a compelling, alternative vision. His heart was that His followers would be a city on a hill and that people would see our good deeds and glorify our Father in heaven. His vision was that the church functions as a Creative Minority in a dominant culture.
Reading the Sermon on the Mount with John Stott
By John Stott
The Sermon on the Mount is Jesus' most inspiring and challenging description of the Christian counterculture. John Stott's teaching on this timeless text shows how its value system, ethical standard, religious devotion and network of relationships clearly distinguish it from both the nominal church and the secular world.
BEATITUDE-SPECIFIC RESOURCES
BLESSED ARE THOSE WHO ARE POOR IN SPIRIT
Here and Now: Thriving in the Kingdom of Heaven Today
By Robby Gallaty
We all long for the joy, happiness, and peace we've been promised in paradise. But what if we could experience "heaven on earth" today? Discipleship expert Gallaty explains that as Christ's followers, we're saved not only to experience God's kingdom after we die---but to bring his kingdom to earth in the meantime.
What Is the Kingdom of God? Understanding Its Meaning
The Kingdom of God is mentioned through the Old and New Testaments of the Bible. In fact, the phrase "Kingdom of God" is used over 70 times in the New Testament - with the Gospel of Matthew over 30 times. As a Christian, it's essential to understand the meaning behind this phrase which is often confusing for many Christians and non-Christians. If someone asked you what the kingdom of God meant, would you know how to answer them?
Walking in the Dust of Rabbi Jesus
By Lois Tverberg
In Walking in the Dust of Rabi Jesus, Lois Tverberg challenges readers to follow their Rabbi more closely by reexamining his words in the light of their Jewish context. Doing so will provide a richer, deeper understanding of his ministry, compelling us to live differently, to become more Christ-like. We'll begin to understand why his first Jewish disciples abandoned everything to follow him, to live out his commands.
BLESSED ARE THOSE WHO MOURN
GriefShare at The Ridge
GriefShare is a grief recovery support group where you can find help and healing for the hurt of losing a loved one. This 13-week class is facilitated by a caring group of people who will walk alongside you through one of life's most difficult experiences.

Experiencing Grief
By Norman Wright
Sooner or later, we all face a dark journey - the passage through grief. Written to encourage anybody who's recently endured a loss, this brief, powerful book leads readers through five essential stages: shock, rage, despair, release, and, finally, peace.


BLESSED ARE THOSE WHO ARE HUMBLE
The Art of Horsemanship
By Xenophon
Among the earliest known works on choosing, caring for, and riding horses, this book is still hailed as one of the most complete, thoughtful, and accessible guides of its type. A student of Socrates, Xenophon was an accomplished cavalryman and one of the foremost scholars of his day. This translation by Morris H. Morgan offers a fluid interpretation of the ancient Greek's advice, plus 38 carefully chosen illustrations. Equestrians and other horse lovers as well as military history buffs and students of Greek culture will find The Art of Horsemanship a treasury of practical tips and enlightened observations.
Spiritual Meekness: An Imperative Virtue for Christian Leaders Inner Resources for Leaders; (Issue 3, Vol, 2; 2010)
By Mark E. Caner
This well-known statement of our Lord is taken from the Sermon on the Mount when expressing the Beatitudes. However, what does the attribute of meekness truly mean? Although this original proclamation by Jesus Christ took place approximately two thousand years ago, the term and its virtue has been referenced throughout the Bible all the way back to the life of Moses.1 In today's culture, does this term still have the same meaning and application for leaders and organizations?

BLESSED ARE THOSE WHO MOURN
A Time to Heal: A Grief Journal
By Beth Marshall
The season following the death of a loved one is a time few of us are equipped to handle on our own. When you have loved deeply, it is very likely that your grief will also be deep. You may have thought, "If I can just make it through the service, then I'll be okay." A few weeks go by, family gathers, friends visit, people call, and then reality begins to surface. For some it seems that the tears will never end. For others, you may be unable to cry. One thing is for certain, you are not alone. Our mighty God promises that He will never leave you. My prayer is that by remembering, you will be comforted as your heart begins to heal.
BLESSED ARE THOSE WHO HUNGER & THIRST FOR RIGHTEOUSNESS
Blessed Are Those Who Hunger and Thirst for Righteousness (Table Talk, June 2017)
By Daniel Doriani
Hungry, thirsty people work hard, urgently, to gain food. To hunger and thirst for righteousness, then, means we should urgently pursue righteousness.
BLESSED ARE THOSE WHO ARE MERCIFUL
Love Mercy (7 Day Reading Plan)
God has shown us what He requires (Micah 6:8) - to act justly, love mercy and walk humbly with Him. We go deeper into His mercy with real testimonies from Mercy Ships, questions to help us apply God's word, and passages which draw us into His ways. We start with His great love and mercy for us, and only then do we look outward.
How to Love Difficult People: Receiving and Sharing God's Mercy
By William P. Smith
Are there days when you feel surrounded by difficult people? How do you react to them without becoming a hard to love person yourself? Smith talks about sharing and receiving God's mercy. Come to understand that God's love is for them and you!
BLESSED ARE THOSE WHO ARE PURE IN HEART
Jesus Through Middle Eastern Eyes: Cultural Studies in the Gospels
By Ken Bailey
Beginning with Jesus' birth, Ken Bailey leads you on a kaleidoscopic study of Jesus throughout the four Gospels. Bailey examines the life and ministry of Jesus with attention to the Lord's Prayer, the Beatitudes, Jesus' relationship to women, and especially Jesus' parables. Through it all, Bailey employs his trademark expertise as a master of Middle Eastern culture to lead you into a deeper understanding of the person and significance of Jesus within his own cultural context.
BLESSED ARE THOSE WHO ARE PEACEMAKERS
Peacemaking 101 (7 Day Reading Plan)
"Blessed are the peacemakers, for they will be called children of God" (Matthew 5:3, NLT). If peace is something that needs to be made or created, how do we do it? In this Plan, we will take a systematic approach to learn how to bring peace to the world around us.
BLESSED ARE THOSE WHO ARE PERSECUTED
It may be surprising, but Christian persecution around the world is one of the biggest human rights issues of this era. Learn About Christian Persecution Here.
Thriving In the Midst of Persecution (4 Day Reading Plan)
How can the church grow spiritually and numerically when persecution hits? The Jerusalem church faced immense persecution, yet the people of God grew in strength and in numbers and impacted the world. What were some factors that helped them stay the course and multiply even more?