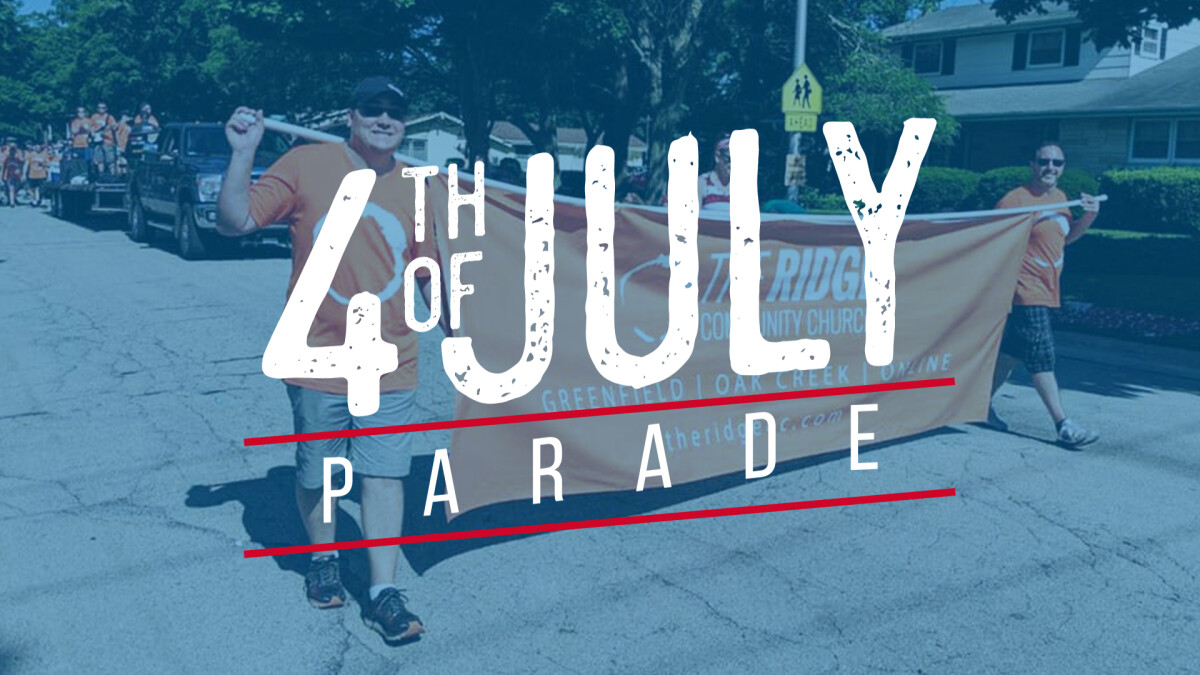 Monday, July 04, 2022, 8:15 AM - 12:00 PM
The Ridge Community Church – Oak Creek-Franklin Campus will be walking in the City of Oak Creek's 4th of July parade and we want you to join us! As we look towards launching this campus this fall, this is our chance to connect with this community and see some familiar faces. We'll have special treats to share with the crowds, feature music from our rocking band, and have a blast connecting with our community.
No sign-ups are needed, just come ready to walk with our launch team wearing your best orange shirts and Ridge shirts. More details will be announced soon, so stay tuned!


Oak Creek July 4th Parade Line Up Information
Thanks for walking with the Oak Creek-Franklin Launch Team in the Oak Creek July 4th Parade! Wear an orange shirt or other Ridge gear.
Line-up Information
Date: Monday, July 4 | 8:15-8:30a

Parade participants to be dropped off at the Oak Creek Community Center

Go to the corner of Groveland Dr. & Knights Place and look for orange shirts
Our line up # is 75
Parade route is 1.6 miles long

Parade ends at East Middle School
You are responsible for your own transportation at end of parade back to your vehicle.

City of New Berlin Parade Serving Opportunity
Monday, July 4th | 1p
Don't live in the Oak Creek area but still want to make a difference in your community? The Ridge's Compassion team and Ridge Students community are walking at the end of the New Berlin parade to serve this community by picking up any trash left behind to keep the area clean. You'r invited to walk with us and show we care about the communities around our Greenfield campus!
This route is approximately 1.5 miles from Coffee Rd to Al Stigler Parkway. We will be parked near the Culver's on National Avene to start off the parade. Other additional details:
- Look for a Red Yukon with an open trailer.
- Please wear an orange shirt to represent The Ridge.
- The Ridge Compassion Team will have water available.
We will email you the week of July 4th as a reminder and will include any new information. We can't wait to serve with you!