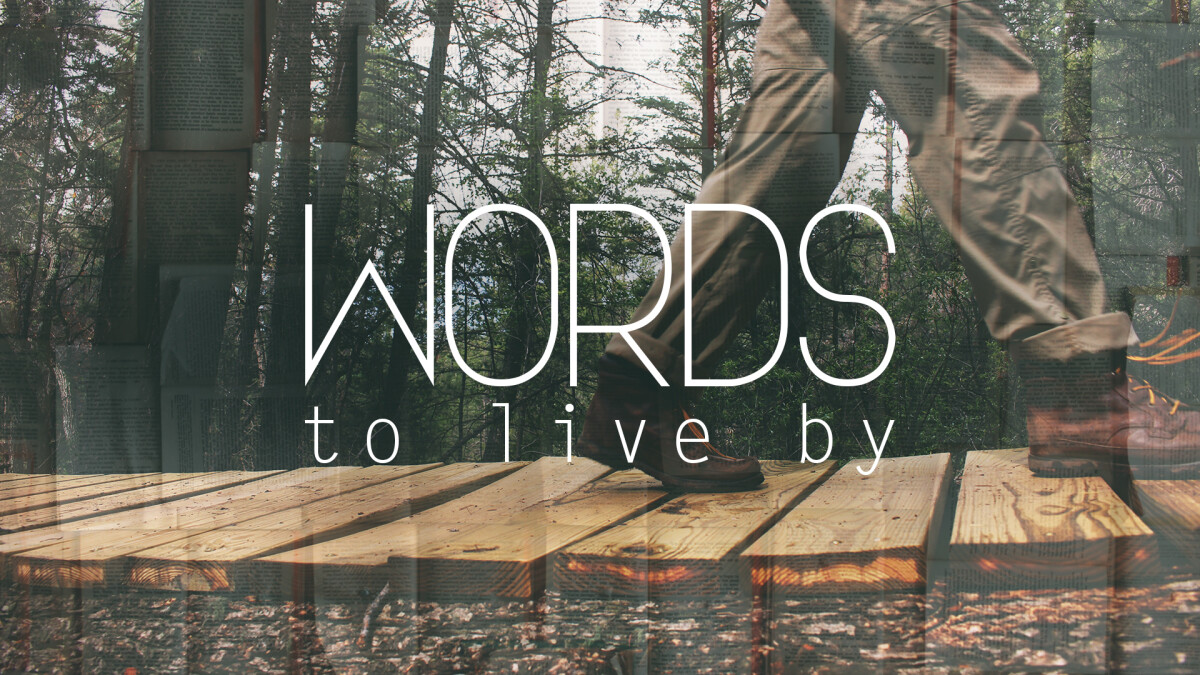 Summer is such a short season that we feel pressure to pack everything into every moment of sunshine. What we don't realize is that we are so busy trying to enjoy summer that we can miss out on the opportunities God has for us while we're having fun. In this series we'll take a look at some of God's "Words to Live By" and learn that if we apply them, we won't miss out on those opportunities. This series will culminate with a special guest at services Father's Day weekend. Former Badgers quarterback and current NFL player Joel Stave will join Mark to talk about football, faith and family. We'll also have a Badger-themed photo booth, the Badger marching band and a few other surprises as well. We hope you make plans to join us for what will be a big weekend at The Ridge!
Right Now Media Channel https://www.rightnow.org/Content/CustomChannel/19963
Week 1
Words to Live By: Week 1 Challenge
Free E-Book: Discover Your Mission Now
Free E-Book: BLESS Pocket Guide; Share your BLESS Story with us!
https://theridgecc.ccbchurch.com/form_response.php?id=247
Week 2
BUDGETING
Read: "10-10-80 Budgeting" This is the budget plan Mark talked about in his message and a great way to structure priorities.
Free Online Budget Tool: This is a great and free budget tool. It includes an easy to duplicate template to make budgeting month-to-month very easy.
Dave Ramsey "How to Budget": (Includes free instructions and tools on setting up a quick start budget, monthly cash flow planning and more!)

5 Ways to Simplify Your Budget

DEBT
Debt Snowball Article: Have debt? Use this method to get a hold on it.
Book: "Total Money Makeover" (available online)
Watch "Dumping Debt" by Dave Ramsey
GIVING
Read: "Dave's Advice on Tithing and Giving"
Reading Plan: "I Like Giving"

Book: "Blessed Life" (Available at resource center for $5.)
"Should You Give While Getting Out of Debt"

SAVING