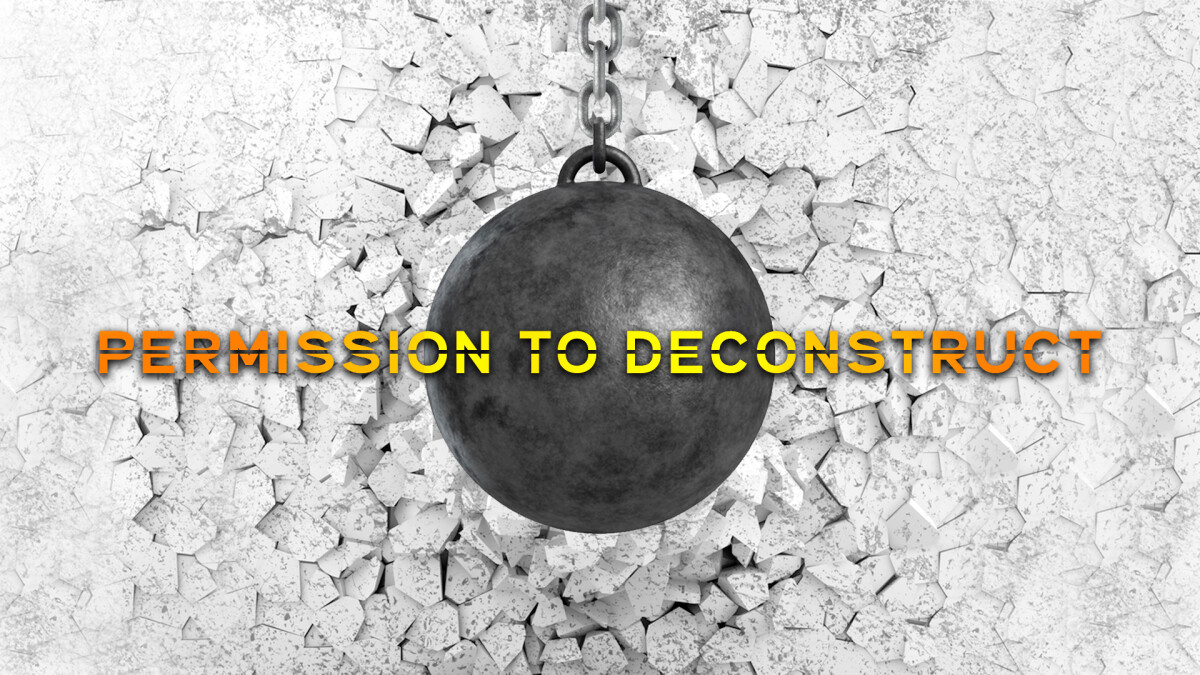 Have you found yourself in a place where you are questioning your faith or even considering walking away from your faith? You might be struggling with questions like, 'Can I trust the Bible?', 'What do I do with doubts about faith?' and 'How can I overcome the hurt I have experienced at church?'
In this message series, we will learn how these questions don't have to weaken your faith; these questions can lead you to a spot that will be better for you. We hope you will join us and invite a friend who may also be wrestling with faith.
We will see you on September 7 & 10.
Reading Plans
John Reading Guide (21 Days) This reading guide was written to guide you through the book of John in 21 days. Read one chapter each day and spend time with God using the devotionals and questions provided.
Permission to Doubt (7 Days) What are we supposed to do when we aren't sure what to believe? Or how do we move forward when we've been hurt by people who were supposed to reflect God? In a culture wrestling with deconstruction, it's okay to doubt.
Doubting God (7 Days) What if doubt isn't the opposite of faith but a doorway to a deeper faith? In this 7-day Bible Plan accompanying Pastor Craig Groeschel's message series, Doubting God, we'll discover that doubts don't make you a bad Christian. In fact, they might just be a necessary ingredient to discipleship.
Judge Not (3 Days) Who are you judging? Who are you ridiculing? Who are you looking down upon? Consider what you're sowing into others. Are you sowing discord, confusion, destruction or division? Choose to deliberately sow and show the Love of Christ to others. Choose to sow Love. Let God soften your heart as you read this timely and transformative message.
God & Science (7 Days) The dichotomy of science/reason/logic/proof and faith/religion/belief/God is too much for many to overcome. How do faith in God and science fit together? Learn more in this reading plan.
Series
Hot Topics We asked you and your communities what taboo topics you wished the church would actually talk about, and we listened! But why are some subjects so taboo? After all, shouldn't the church be the safest place for discussion and to wrestle with the uncomfortable? We think so.
In this series, we tackle subjects like evil and suffering, racism, spirituality, science and more.
Articles
What is deconstruction? What does it mean when people say they are deconstructing their faith?
What about hypocrites in the church?
Why I Never had a Faith Crisis Over Science
The Harmonious Relationship between Faith & Science
Podcast
Answering Your Questions (Part 1) | Interview with Mark Weigt
Answering Your Questions (Part 2) | Interview with Mark Weigt
Injustice - Hasn't Christianity Been an Instrument of Oppression?
How Do Your Values Affect How You See God? | Interview with Dr. John Marriott
What Do I Say When Someone Tells Me They're Deconstructing Their Faith? | with Dr. John Marriott
How Do You Talk about the Unusual Parts of Following Jesus? | Interview with Mark Weigt
You've Prayed About It. Now What? | Interview with Rusty George
Special Episode: How To Overcome Political Differences
How Do I Know If I Can Trust a Church and What Should I Look For in One? | Interview with Tyler Volkers
How Do I Answer Faith Questions in a Helpful Way? | Interview with Shelby Bierwagen
Answering Your Hot Topic Questions Part 1 | Interview With Mark Weigt
Answering Your Hot Topic Questions Part 2 | Interview With Mark Weigt
Do You Have To Choose Between Science and God? | Interview With Doctor Matt
Books
The Reason for God by Timothy Keller