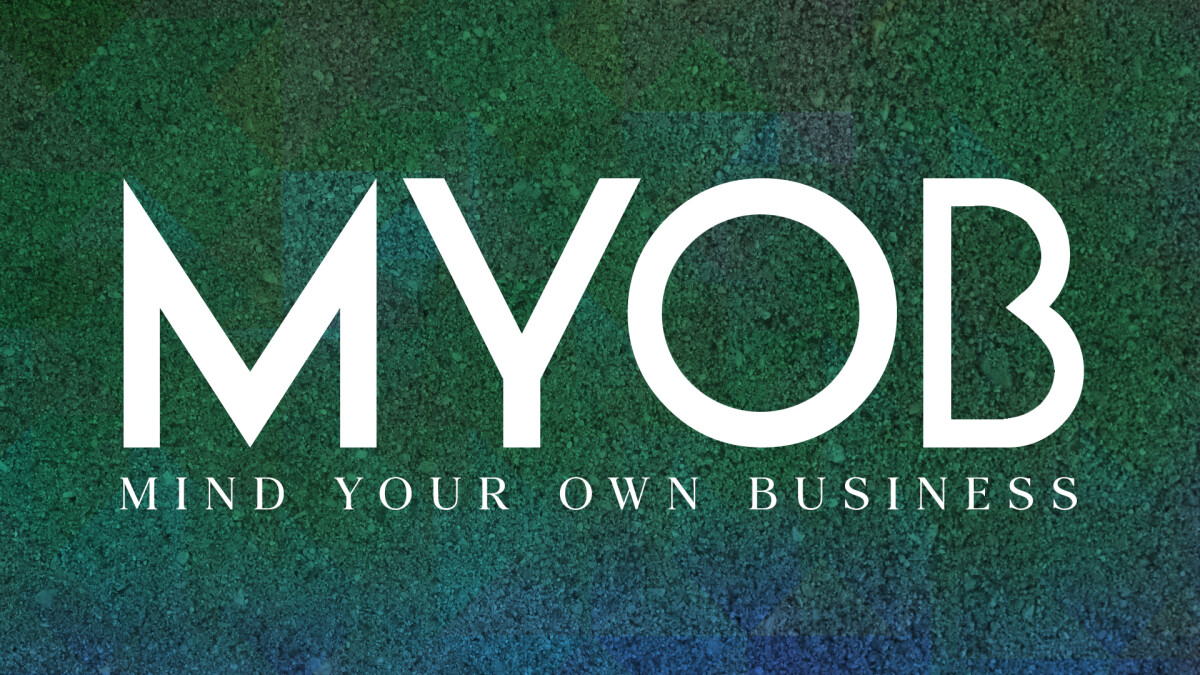 Mind your own business is something we say when we feel someone has stepped over the line from their world into ours. It's a phrase that puts up a barrier or a boundary.

In this series, we learn that when we say this phrase to God, we can't expect His best in our lives. He wants to get a hold of ALL of us, not just parts of us. But seeing our world and all we've got, His way can be way more challenging than we realize. This series will offer some tips and resources to help us grow to trust God with our full selves and full lives.
Series starts June 22 & 25
Hope and Money Workshop
When | Wednesday, June 28 | 6-8p & Wednesday, July 19 | 6-8p
Where | Meets In-Person at Greenfield Campus

Feeling a little stressed in the area of your finances? Hope and Money will help you take control of your money. This FREE, 1 day, 2 hour group guides you through the basics of budgeting, dumping debt, planning for the future and more. Move from feeling stressed about money to having more hope in your financial situation
Register for June 28 Register for July 19
Resources
QUICK START BUDGET Get your feet wet with budgeting. This form is only one page, but it will show you how much money you need every month to cover necessities.
DEBT SNOWBALL WORKSHEET Get the ball rolling and start attacking your debt!
Easy to Use 10-10-80 Budget Looking for a budget that is simple and easy to follow that follows biblical principles? Try our 10-10-80 budget.
A GUIDE TO YOUR EMERGENCY FUND Life happens. But you can be cash ready with an emergency fund.
WHAT IS A SINKING FUND AND HOW DO I CREATE ONE? Learn what a sinking fund is, how to create one and how it differs from an emergency fund.
34 WAYS TO MAKE EXTRA MONEY Knowing you need some extra cash in your pocket is pretty easy. All you have to do is look in your wallet. The not-so-easy part? Figuring out how to make extra money.
Building Your Own Generosity Workout Looking to take steps to grow in generosity? Here are some ideas and suggestions to get you started.
TITHES AND OFFERINGS: YOUR QUESTIONS ANSWERED (By Dave Ramsey) If you've been wondering what a tithe is, how much you should be tithing, and whether you should even be tithing if you're in debt, you're not the only one.



IS IT OK TO GIVE MY TIME INSTEAD OF MY MONEY (By Dave Ramsey) We always say to start your budget with giving. Why? Because generous people tend to be better at managing their money—so it only makes sense that giving should be a part of your monthly budget, right?
SHOULD YOU GIVE WHILE GETTING OUT OF DEBT? (By Dave Ramsey) Are there things God's called you to do that feel like burdens or demands? The thing is, God does sometimes ask us to do hard things. But in all things, He loves us generously—and He wants us to reflect His character.
Bible Reading Plans
Anxiety about Money If you worry about money but feel powerless against anxiety, this plan is for you. Each day offers concrete steps from the Bible that lessen the grip of financial anxiety.
Smart Money Smart Kids - Raising Money-Smart Kids Based on the best-selling book Smart Money Smart Kids, these devotions won't just challenge you to teach your kids about money. They'll show you how to change your family tree for generations to come.
Podcast