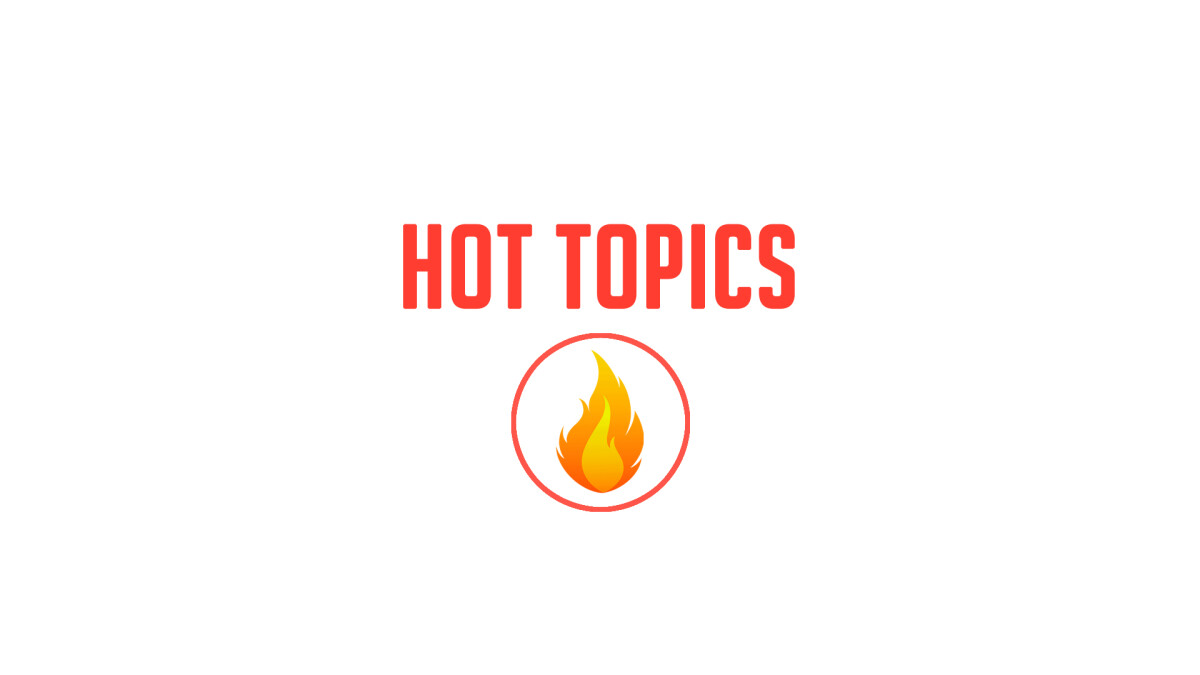 We asked you and your communities what taboo topics you wished the church would actually talk about, and we listened! But why are some subjects so taboo? After all, shouldn't the church be the safest place for discussion and to wrestle with the uncomfortable? We think so.

In this series, we tackle subjects like evil and suffering, racism, spirituality, science and more.
Watch the series on YouTube here.
READING PLANS
Why Is the Bible Important For Me? (5 Days)
This video plan is all about the Bible. What is it? Why should you read it? Where do you start? Why is it more important than other books? Learn how this one book changes the world and eternities!
Beauty in My Brokenness (5 Days)
Have you suffered a painful loss that left you broken? God wants you to put your shattered pieced in His hands. This plan invites you to travel on a journey, and you ill discover that there is beauty in your brokenness.
Trust Through The Trials (6 Days)
It's no secret, trials make navigating through life very difficult. What's the purpose of trials, why does an all-powerful God allow us to go through trials? In this 6 day devotional, founder of the brand 'Trust Christ Bro', Ryan Meadows, will help unpack the spiritual importance of trusting in God through each trial you encounter. God will teach through the trials if you will trust through the trials.
Tony Evans Explores Racial Reconciliation (3 Days)
Instead of unity, many people merely tolerate other races. They simply put up with others without any desire to actually enter into a relationship with them. In this 3-day reading plan, Dr. Tony Evans will help us move away from racial tolerance and move towards reconciliation. We will discuss the keys to authentic biblical reconciliation and why it is absolutely crucial for true unity within the body of Jesus Christ.
ARTICLES, PODCASTS AND VIDEOS
How Science & The Bible Agree
By Dr. G
Many people today believe that science has hammered the final nail into the Bible's coffin. Is that true? On this journey, Dr. G takes on this timely, legitimate question and reveals the startling answer. Are you a person who believes one must choose between science and the Bible ... and that the choice is obvious? Whether you are or not, get ready for an exhilarating, thought-provoking adventure.
The Cosmic Egg
By Dr. G
Are science and the Bible at odds? When there is a conflict, is science always right and the Bible always wrong? On this journey, Dr. G recounts one of the most fascinating and surprising stories in the long history of the relationship between science and Christianity. It's the story about the beginning of everything!
Is Christ the Only Way?
By Robert Velarde
Is Christ the only way? Don't all religions lead to God? Are Christians really so narrow-minded and intolerant? If you're Christian, you've probably encountered these or similar questions. If you're not a Christian, you may have asked some of these questions yourself. They are reasonable questions that deserve reasonable answers. This article will answer them by looking at the concepts of truth and tolerance, briefly exploring differences between competing religions and philosophies and looking at what the Bible has to say.
How To Talk With Your Kids About Racial Differences
By Lainna Callentine, MD, MED
Dr. Lainna Callentine became aware at age six that her skin was a different color than other kids in class. Get her unique perspective on how we, as Christians, should talk to our kids about racial differences.
Why Doesn't God Get Rid of Evil Now?
By Ben Sharp
Why Doesn't God Get Rid of Evil Now? You don't have to live for long to know that evil is a part of this world. From North Korea's nuclear threats to the F5 tornado that decimated Oklahoma to the rising incidents of cancer globally, there seems to be a tidal wave of bad circumstances out there just waiting to crash down upon us. Many seek God in such times, believing he has the power – the compassion – to combat these forces of email. But this raises a pressing question: If God is loving and all-powerful, then why doesn't he just get rid of evil now?
What Makes Christianity Different?
By Joel Lindsey
The primary difference between Christianity and all other religions is rooted in the differences between Jesus and other religious leaders.

BOOKS
Christ Among Other gods: A Defense of Christ in an Age of Tolerance
By Erwin W. Lutzer
You've heard it said, "All religions are equal." But do you know how to respond? Tolerance imagines all religions as spokes of one wheel, spinning everyone together in harmony with God. Christ Among Other gods shows how this wheel simply doesn't hold up. Walking you through a study of Christ - from his birth to his promised second coming - pastor and scholar Erwin W. Lutzer presents Jesus as He is: the only way of salvation. Learn how to describe the uniqueness of Christ, defend the claims of Christianity, and debunk the myths that many tout.
The tensions between tolerance and truth are growing, as are the challenges of representing Christ in today's world. Christ Among Other gods will help you understand and navigate these challenges. It gives you the facts you need to counter the claims of false religions with the truth of Christ. And what is more, it will help you fall more in love with Jesus, the only way, truth, and life.
DID YOU MAKE A DECISION TO FOLLOW JESUS?
If you made a decision to follow Jesus, text the word Jesus to 414-509-0339. The Ridge will text you a daily note of encouragement for 14 days.
Are you ready to take the step and get baptized? Click here to register for your BAPTISM.
Use this 14-day guide to help you continue on your faith journey.
Week 1
DAY 1 | DAY 2 | DAY 3 | DAY 4 | DAY 5 | DAY 6 | DAY 7
Week 2
DAY 8 | DAY 9 |DAY 10 | DAY 11 | DAY 12 | DAY 13 | DAY 14