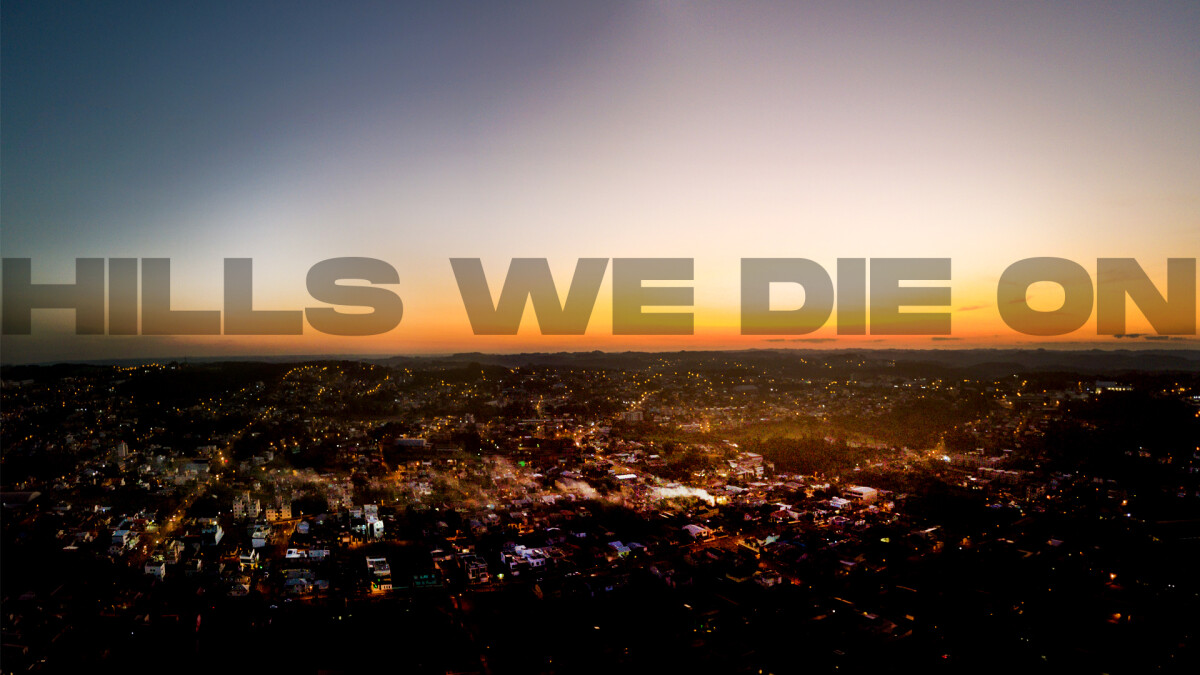 21-Days of Prayer Journey
Text PRAYER to 414-509-0339 or access prayer guides via our webpage.
Grouplink
We think life is better together. One of the best ways we can do life together is by joining a Ridge Group. These are small gatherings of people that meet in homes or at The Ridge once a week. We talk about the messages we hear at service, life in general, and some groups even cover specific topics that relate to a season of life. Find your group here.
READING PLANS
This Invitational Life (7 Days)
Learn how to create non-threatening conversations that point people to Christ. This often occurs through sharing your own story and quietly listening to theirs. From Steve Carter, teaching pastor at Willow Creek Community Church, in his new book "This Invitational Life."
How to Neighbor (10 Days)
What if we don't have to travel far to get close to people who are distant from God? What if Christians were the best neighbors? Would your street change? Would heaven be fuller? A long time ago, a religious leader asked Jesus how to get into heaven. Jesus answered with a question, then the story of the Good Neighbor. No surprise, 2000 years later Jesus' story still explains how to neighbor. Join Pastor Craig Groeschel and Life.Church in a practical, story-filled guide to meeting your neighbors and loving them as yourself. But don't just read it—live it!
Better Together: Seeking God with Others (7 Days)
God never intended for us to live life alone. In order to be more like Him, we need other Christ followers around us. Whether you have an incredible community around you or haven't found it yet, this Plan will encourage you to go deeper with the people you do life with and learn how we can be better together.
Doing Life Together (7 Days)
God designed us to do life with other people. Not just any people, but people that will support, encourage and love us. These types of relationships can be easier said than done, especially when we know that people can hurt us and cause us pain. Nevertheless, deep relationships are something that God calls us to strive for. Dive into this plan to learn more about how to develop and sustain these types of life-giving friendships.
APPS AND VIDEOS
Sharing Faith with Others (video)
How do you share your faith with others? Hugh Halter suggests that Jesus sets an example of allowing your behavior to draw others to you.
Designed to Share (video)
We are wired to share good news with others. James Choung examines the human desire to share our lives and how we could talk about faith.
yes.he.is. (app)
We know sharing your faith can sometimes feel difficult, this app is designed to help! — App Features —
Gain Confidence
Our weekly faith sharing tips will help you go from scared & awkward to brave & confident!
Learn from Others
Be inspired by stories of how others, like you, have helped their friends come to know Jesus.
BOOKS
This Invitational Life
By Steve Carter
The community of Christ has a great tradition of invitation. Inviting others to faith requires leaning in to your own story, overcoming fear, and stepping out. But the good news is for everyone, always. And you can help keep it going.

Using Scripture and story, Steve Carter casts a vision for non-threatening conversations that point people to Christ. Most significantly, Steve shows that only through risking it all will we discover what God is truly like.
I Once Was Lost
By Don Everts and Doug Schaupp
How do people come to Jesus in today's postmodern culture? Not by a mechanical, linear process of cookie cutter conversions. Nor by a nebulous spiritual wandering that never culminates in decision and commitment.

In their book, Everts and Schaupp describe the factors that influence how people shift in their perspectives and become open to the Gospel. They provide practical tools to help people enter the kingdom, as well as guidelines for how new believers can live out their Christian faith.