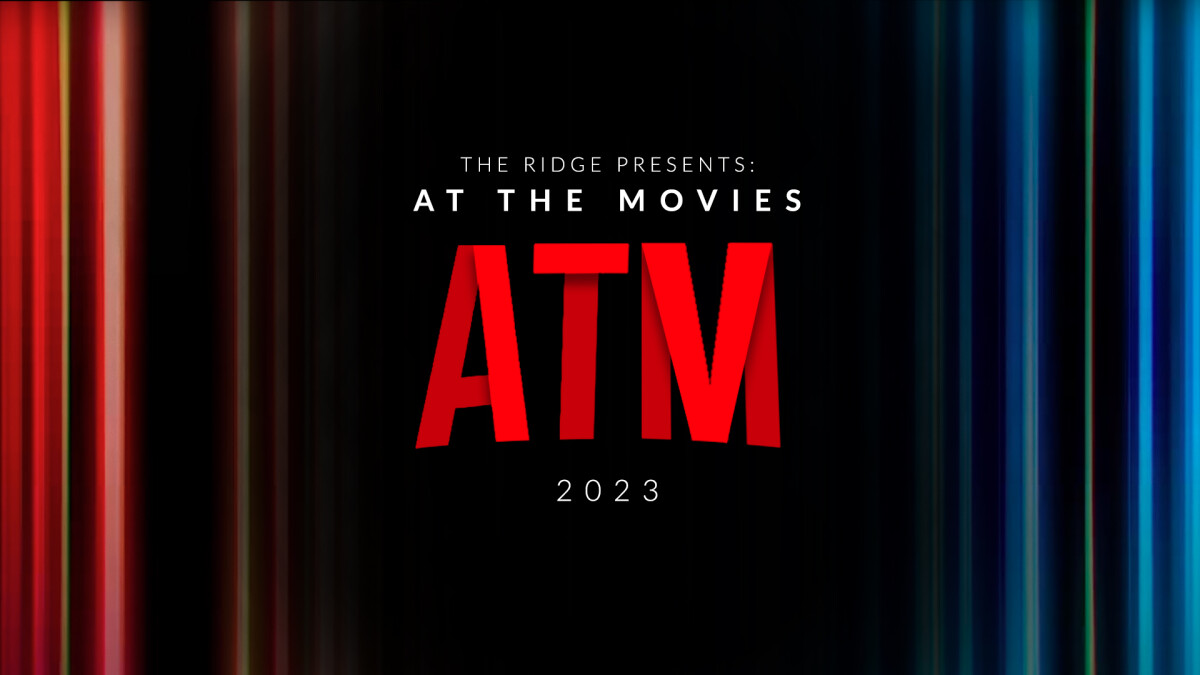 We are rolling out the red carpet for our summer blockbuster experience, At the Movies. Get ready to see the movies and characters you love in a brand-new way.
During At the Movies, we combine movie clips with biblical themes to help us grow. We didn't forget about your kids, either! Our team has crafted a kids' version of At the Movies so that they can have age-appropriate fun too.
We'll see you at our locations in Greenfield and Oak Creek-Franklin, and we'll be sure to have the popcorn ready. You can also catch it online at live.theridgecc.com.
AT THE MOVIES TOOLKIT- Creative ideas to invite Your One to At The Movies.
DID YOU MAKE A DECISION TO FOLLOW JESUS?
If you made a decision to follow Jesus, text the word Jesus to 414-509-0339.

The Ridge will text you a daily note of encouragement for 14 days.

Are you ready to take the step and get baptized?

Click here to register for your BAPTISM

Use this 14-day guide to help you continue on your faith journey.
Day 1 | Day 2 |Day 3 |Day 4 |Day 5 | Day 6 | Day 7 | Day 8 |
Day 9 |Day 10 | Day 11 |Day 12 | Day 13 | Day 14
READING PLANS
Too often the intensity of pain and grief can push us to bypass proper healing. When we do this, we shortcut what God wants to do in us and never fully heal. This plan will guide you through passages of Scripture that will encourage the process of healing. You can come out on the other side of your storm a more mature person with a deeper understanding of God.
Is there sin in your past that keeps you from being intimate with God? You know you're forgiven, but your little inner judge keeps bringing your sin to mind. Yes, God hard-wired you with a conscience, but not so you would be forever tormented by your sin. In this reading plan based on Hebrews 9:1-14, Pete Briscoe talks about finding freedom from the guilt, shame, and embarrassment that comes from sin.
Dr. John Townsend and Dr. Henry Cloud offer insights from a biblical perspective on the topic of forgiveness. Each day of this 7-day plan will help bring you closer to God and the emotional growth He desires for you.
Letting Go Of Pride (4 Days)
We live in a world that categorizes people. And if we're honest, we have this inner desire to be associated with the winners, the successful, the up and coming. How do we reconcile this with who Christ calls us to be? In this 4-day reading plan, Pete Briscoe shares with us what the bible says about treating people differently based on how you "categorize" them and asks you to examine your heart. Are you more focused on elevating your standing or concerned with loving people through the eyes of Jesus?
What Is God's Purpose For My Life? (3 Days) – Finding your divine purpose does not have to be a mystery. Do you chase the question whether you are wasting your life in a certain job or relationship? Most of us are deeply concerned with living meaningful, purpose lives, yet we spend a lot of energy trying to figure out if we are. Read this plan if you are looking for the answer, "What is God's purpose for my life?"
BOOKS
Based on the incredible success of the book What to Do When You Don't Know What to Do, Dr. Henry Cloud and Dr. John Townsend offer a line of books that address specific crises and some of the most prevalent problems facing our culture today. These books give readers a starting point to deal with their problems. Beautifully designed in a full-color small format, these books are perfect for giving to a friend in distress.
In this groundbreaking book, Dr. Cloud takes the reader step-by-step through the four basic tasks of becoming mature image bearers of God: Bonding to others - Separating from others - Sorting out good and bad in ourselves and others - Becoming an adult.
ARTICLES
People have been hurt, and they do one of two things. Either they confront the other person about something that has happened, the other person says he's sorry, and they forgive, open themselves up again, and blindly trust. Or, in fear of opening themselves up again, they avoid the conversation altogether and hold onto the hurt, fearing that forgiveness will make them vulnerable once again.
How do you resolve this dilemma?
People have hurt us, and we have hurt people. We have suffered wrong and we have done wrong. We would say, "All those things happened in the past and can't be changed." But the Bible shifts the focus from the past to the eternal present: "What is the state of your soul and everything in it now? Have your past experiences been exposed to the light? Have they been forgiven? Have you repented of them? Have you exposed the hurt to love and light? Have we grieved over and let go of hurtful things, or are we still hanging onto them? We need to see our lives and our souls not as past and present, but as eternal.
Is what you know in your head about forgiveness different from what you feel in your soul?
The Dangers of Pride (article)
In English, the word 'pride' can have a good sense. For example, we would not say it is wrong for a person to be proud of their children, or to take pride in their work. However, when the Bible talks about pride it means something different from this and has very negative connotations.

What Most People Don't Know About Anger (Article)
Anger is a signal—and it's one worth listening to. Anger, when used constructively, is an important vehicle for personal and political change. It can encourage us to say, "This is who I am. This is what I believe. This is where I stand. These are things I will no longer do or tolerate." People who avoid and deny their anger can suffer as deeply as people who vent anger ineffectively.
Winning the War Against Anger (Article)
Instead of simply managing our anger, we need to transform ourselves. Most people are familiar with the term "anger management." In fact, many of us know people who have gone through it. Anger management is big business today, both in psychology and in our pop culture. "Anger Management" is even the name of a major motion picture.
What is My Purpose? by Louis Markos, PhD – Deep within our souls is a drive to belong, to have a place and purpose in life. But what is that purpose?
VIDEOS
What's the difference? In her TED talk, Brené Brown said, "Shame is a focus on self, guilt is a focus on behavior. Shame is, 'I am bad.' Guilt is, 'I did something bad.' How many of you, if you did something that was hurtful to me, would be willing to say, 'I'm sorry. I made a mistake?' How many of you would be willing to say that? Guilt: I'm sorry. I made a mistake. Shame: I'm sorry. I am a mistake.
Controlling Anger So It Doesn't Control You (Part 1 & Part 2)
In a discussion based on his book Anger: Taming a Powerful Emotion, Gary Chapman offers practical advice for dealing with anger in a healthy manner and embracing the power of forgiveness. (Part 1 and Part 2)