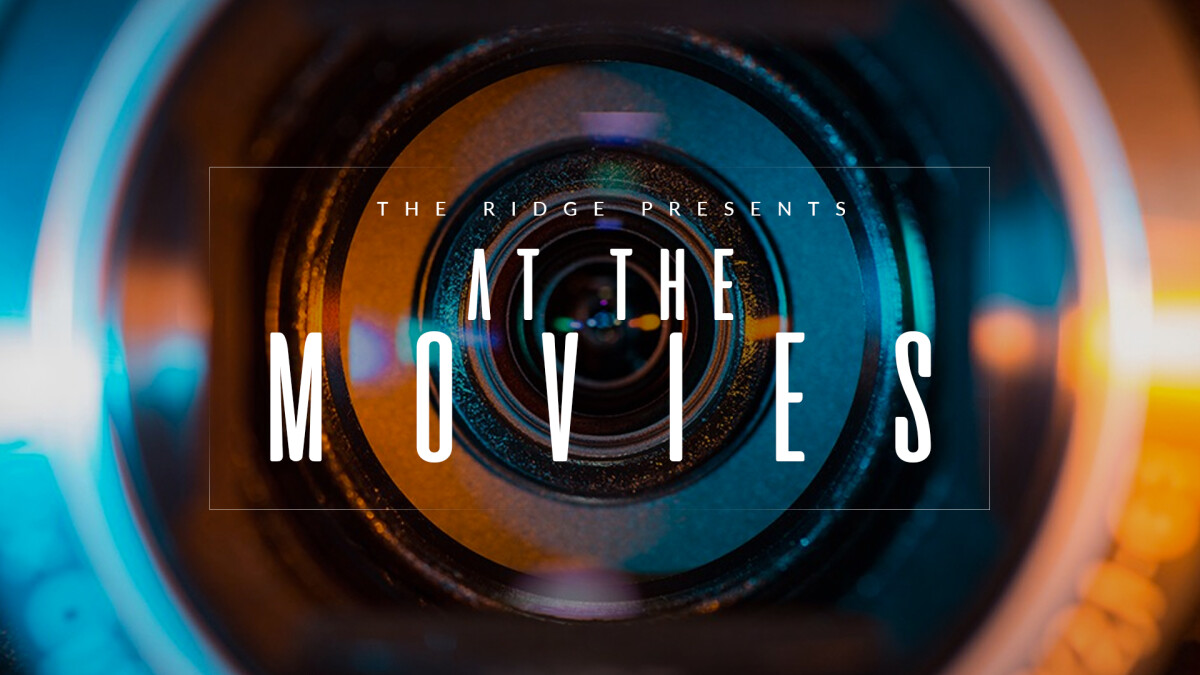 At The Movies is our popular summer series that takes some of your favorite films and illustrates the larger truths behind them.

Due to copyright laws, we can't re-broadcast them online, but be sure to join us for this guest favorite next time we do it!
READING PLANS
Loving God by Loving Others (3 Days)
We know we're supposed to love others, but that's easier said than done sometimes, isn't it? In this reading plan, discover how love unites you with other believers, invites the presence of God and demonstrates God's Kingdom to a watching world.
Friendship (7 Days)
God often works through the people we have in our lives. So, who are your friends? What kind of friend are you to others? This seven-day plan will show you the true nature of friendships and the blessing God provides through friendship.
Help for a Hurting Marriage (15 Days)
A 15-day devotional drawing from Dr. Gary Chapman's popular three book set, "Help to Heal a Hurting Marriage." Excerpts from Loving Your Spouse When You Feel Like Walking Away, Anger and When Sorry Isn't Enough. The three-book set is available for a discounted price.
Make an Impact: Devotions from Your Time of Grace (5 Days)
The world has all kinds of ideas about how to be productive and how to make a difference, but God usually works in the opposite way of those ideas. This video series focuses on some ordinary Bible people who did extraordinary things with God's help. Their small acts had a large impact on those around them.
DID YOU MAKE A DECISION TO FOLLOW JESUS?

Use this 7-day guide to help you continue to get started on your faith journey.
Day 1 | Day 2 | Day 3 | Day 4 | Day 5 | Day 6 | Day 7
LISTEN TO UNDERSTAND: REAL CONVERSATIONS ABOUT RACE
As Christians, we believe we are all made in God's image. Because we are called to love one another, we cannot stand aside when we see injustice. While education is a big part of how we can learn to work together to create a world where no one is mistreated because of their race, we hope that by equipping you to have your own real and personal conversations, you will see the world from another perspective and love others as God loves you.
BOOKS
The Third Option
by Miles McPherson
Miles McPherson has had enough of shying away from a major problem in America today: racial tension. It's a topic that's widely recognized, yet rarely acknowledged. Sunday morning is the most segregated time in America today, and our preference for clinging to those who are like us leads to big problems in our country as a whole. Even Christians - who, if they claim to follow God, should be the people most outspoken against racism - fall short, and many of us feel obliged to choose sides. Us vs. them. Cops vs. protestors. Blacks vs. whites.
The Third Option is a plea on behalf of a brokenhearted God who, scripture teaches, is frustrated with those of us who claim to believe in him but are really "faking the faith". McPherson argues that we must rise above the issues that divide us and be part of something bigger. The Third Option challenges both believers and seekers to fully embrace God's goodness and power.

Befriend: Create Belonging in an Age of Judgment, Isolation, and Fear
By Scot Sauls
We live in a world where real friendship is hard to find. Suspicious of others and insecure about ourselves, we retreat into the safety of our small, self-made worlds. Now more than ever, it's easy to avoid people with whom we disagree or whose life experiences don't mirror our own. Safe among like-minded peers and digital "friends," we really don't have to engage with those who can challenge and enhance our limited perspectives. Tragically, even the church can become a place that minimizes diversity and reinforces isolation.
Help to Heal a Hurting Marriage
By Gary Chapman
A 3-book bundle from the leading expert on marriage. Learn to identify the unhealthy patterns in your marriage and take positive steps that will help you get your marriage back on track.


PODCASTS
1619 (Apple Podcasts)
A New York Times Series Hosted by Nikole Hannah-Jones
In August of 1619, a ship carrying more than 20 enslaved Africans arrived in the English colony of Virginia. America was not yet America, but this was the moment it began. No aspect of the country that would be formed here has been untouched by the 250 years of slavery that followed. On the 400th anniversary of this fateful moment, it is time to tell the story.
PARTNER ORGANIZATIONS
YWCA Southeast Wisconsin (Wk 2)
YWCA Southeast Wisconsin's Women's Professional Image Programs provide women with the tools needed for accessing better opportunities. Through image guidance, professional attire, interview preparation, and candid sharing of workplace expectations in an upbeat and supportive environment, many women experience a transformational vision of personal success.
Similar programs are available in both our Milwaukee (Women's Professional Image Program) and Racine (Dress for Success Racine) locations. Each program supports women as they gain employment and develop their career goals:
Women receive image guidance and professional attire for interviews and at the start of a new job.
Interview practice combined with candid feedback builds skills and confidence.
Onsite Opportunity Advancement Centers provide job search guidance and technical support.