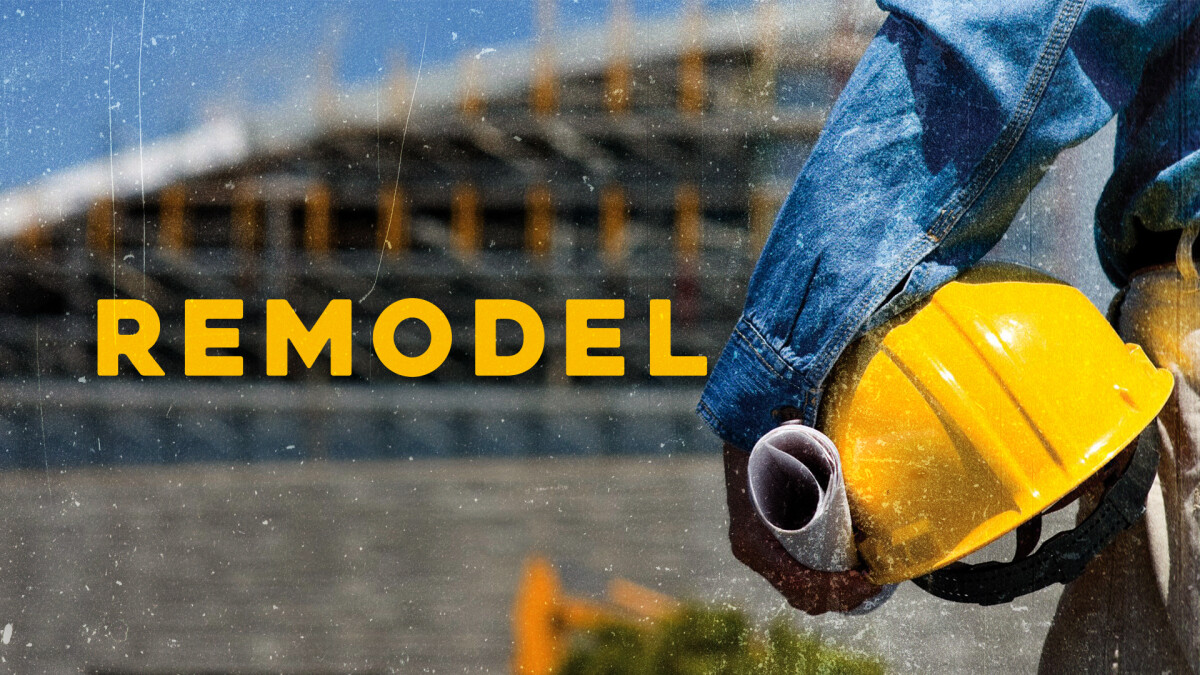 READING PLANS
Do you say what you mean and mean what you say? Do your actions and words line up with what you say and believe? In today's society, it's hard to live a life of integrity. Diving into this plan will help you take a closer look at how to build a life based on integrity.
We've all been in the place where we think we're too broken or we've messed up too much for God to use us. In those seasons, we have to remember that God is still using broken things and broken people to accomplish His will! Journey through Matthew West's new song "Broken Things" in this 5-day devotional and be reminded that no matter where you've been or what you've done, God still wants to use YOU!
Difficulties can make you either bitter or better. God wants to use the challenges you face to test and increase your faith and character. Pastor Bayless Conley explains how you can pass the test of faith when you face troubles and setbacks; learn to receive God's wisdom for your situation, and to build a powerful, God-honoring lifestyle that gets results.
What is true success and how do you build it? God inspires you to overcome your fears, doubts, and frustrations. What are the biggest obstacles you are facing? Let God's Word guide your next steps. God wants to move you beyond feeling defeated and hopeless. The Holy Spirit will be strong in your weakness.
Are the walls of your life crumbling around you? Do you mourn the brokenness of our culture? Take heart! God will show you His power and willingness to renew through the remarkable story of Nehemiah and his servant-leadership to rebuild the walls of Jerusalem. Dr. Michael Youssef unpacks the significance of walls in our lives and how we can be leaders in our spheres of influence to restore our lives, communities, and culture, taking us from rubble to rejoicing.
See the community around you with new eyes. Take this 40-day journey through the book of Nehemiah to discover God's heart for rebuilding broken lives and hopes.
BOOKS
The Book of Nehemiah tells of God's people returned from exile and rebuilding the broken-down city of Jerusalem. More than that, it tells of God's people being rebuilt according to His Word. As we watch the leader Nehemiah direct the rebuilding, we're watching the Lord God direct history according to His promises–all of which were fulfilled in the promised Christ who came from this people's seed. This study of Nehemiah helps us understand our history as believers in Jesus Christ. It helps us learn to walk in faith according to God's Word, even in times of weakness and rebuilding. Eight lessons draw us into the text, giving background and asking questions that lead us to make fruitful and personal observations.
With a foreword by Rick Warren, author of The Purpose Driven Life, this life-changing book helps you find true happiness if you choose to accept it. LIFE HAPPENS. Happiness and Healing are yours for the choosing. We've all been hurt by other people, we've hurt ourselves, and we've hurt others. And as a result, every single one of us ends up with some sort of hurt, hang-up, or habit. But the question we all face is, Where do we go from here? Life's Healing Choices offers freedom from our hurts, hang-ups, and habits through eight healing choices that promise true happiness and life transformation. Using the Beatitudes of Jesus as a foundation, Senior Pastor Rick Warren of Saddleback Church and John Baker, who is also a pastor at Saddleback, developed the eight choices shared in this book.
ARTICLES
Throughout the Bible, God offers to replace agony with peace, hate with love, and confusion with clarity. Difficult situations won't disappear; some days carry enormous pain. But in the midst of suffering, he promises something real, sacred, and solid on which to build a foundation and sustain a meaningful life. He offers real hope.
James Hamilton's newly published commentary on exalting Jesus in Ezra and Nehemiah is both scholarly and accessible, text-centered and warm-hearted—all of which comes through even in this brief interview.
There are many big questions that are being asked. When will this ongoing series of tragedies come to an end? How are terrorists being radicalized to believe that taking the lives of children and innocent citizens will solve anything? Where is justice for communities who live in apartment buildings without fire alarms and water sprinklers? And where is God in the midst of all this pain and suffering?
We are clearly living in a world that is not as God intended it to be, or as we would like it to be. We live in a world where there are times of unbearable pain, suffering and loss. Even when it seems God is nowhere to be found, he is there.
VIDEOS
We all need hope to rebuild.
Are you willing to trust God in your brokenness?