Love Handles Resources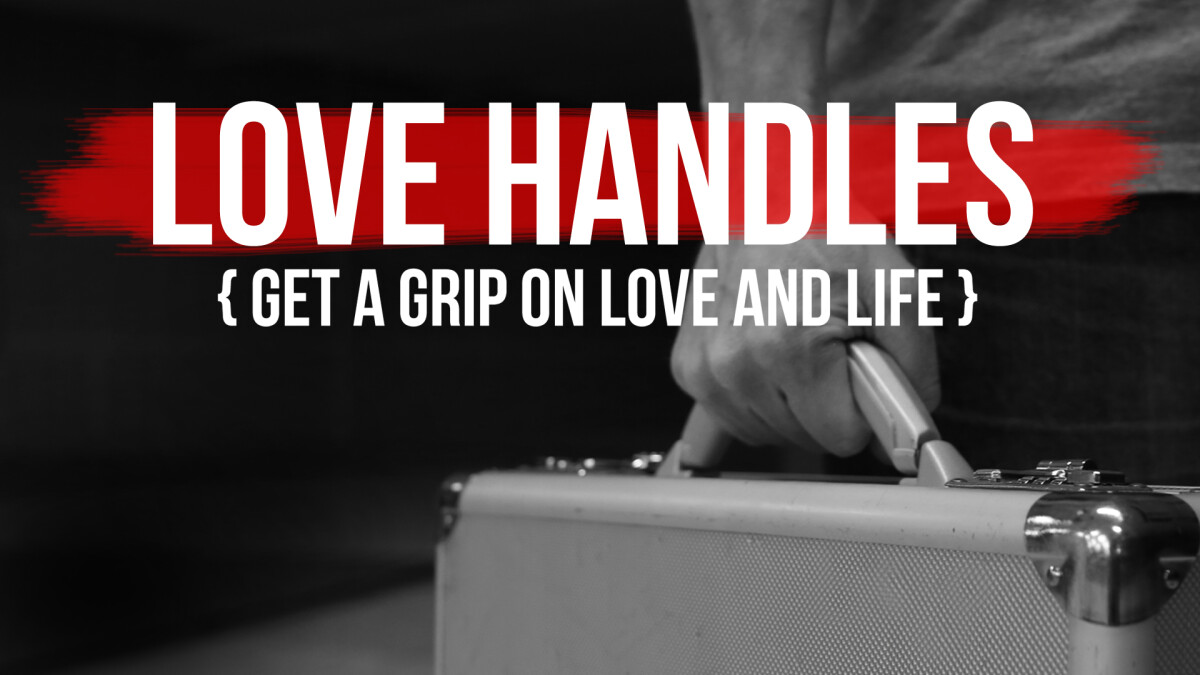 Love handles are flaws in our physique that can remind us we're imperfect. Relationships with people are the same way. So how do we get a 'handle' on loving imperfect people and grab hold of the life God wants for us? This series will teach us 5 relationship principals to get a grip on love and life.
Counseling:
Dr.'s Don and Janice Robins are mature Christians with decades of counseling experience. They each have a passion for helping people make lasting life change through heart change. The couple will join us in service to answer your submitted questions January 31st. If you're interested in sessions with them, email Dr. Don: or visit their website: http://www.lifeministrieswi.com
Groups:
Love Handles Short Term Groups
Wednesdays at The Ridge, beginning Jan. 6, 6:30-8 p.m.
This is a chance to try out Ridge Groups while only committing to 5 weeks of time together. Groups will discuss the topics covered during our Love Handles relationships series. Childcare is available. Sign up HERE.
Celebrate Recovery - Life's Healing Choices Series
Tuesdays at The Ridge, 6-8:30
Join us for Celebrate Recovery as we work through our hurts, habits and hang-ups. We've just re-launched the original CR curriculum, so this would be a great time to jump in or rejoin our CR community!
FPU Crash Couse
January 9th | 9am-12pm
Financial Peace University's Crash Course is an all encompassing and FREE one-time class. It will help you create a plan for your money. You'll better understand your financial resources and how to manage them. Childcare is available for a small fee. Sign up HERE.
Resources:
Series Devotional
Wallpaper 640x1136 (iPhone)
Wallpaper 1080x1920(Android)
Additional Resources:
For Couples dealing with Conflict, Infidelity or Marital Challenges:
• Book: When Bad Things Happen to Good Marriages
• Blog: Stay Married Blog Hope, stories and resources for couples who want to stay married.
• Reading Plan: Healing a Marriage
For All Couples:
• Book: Love & Respect
• Blog: The Gottman Relationship Blog. Dr. Gottman provides research-based tools to strengthen and
restore marriages.
• Reading Plan: A Lifelong Love
For Engaged and Newlywed Couples:
• Book: Things I Wish I'd Known Before We Got Married
•Articles: A collection for anyone, especially engaged and newlywed couples, wanting to grow a happy
healthy marriage.
• Reading Plan: Getting for Marriage
For this in Stepfamilies and Remarriages:
• Book: Remarriage Checkup
• Website: Smart Step Families
• Reading Plan: Saving Your Second Marriage Before it Starts
For people who are Single:
• Book: The New Rules of Love, Sex & Dating
• Articles/Blog: Gary Thomas Articles for Singles & Dating
• Reading Plan: Dating & Relationships
For people who are Divorced:
• Book: When the Vow Breaks
• Website: www.divorcecare.org/healing
• Reading Plan: Divorce 7 Day Reading Plan
• Divorce Care Group: Thursdays, January 21st - April 14th
For Everyone:
• Book: The Relational Soul
• Study & App: www.youandmeforever.org
• Reading Plan: Better Together: Connecting With God and Each Other