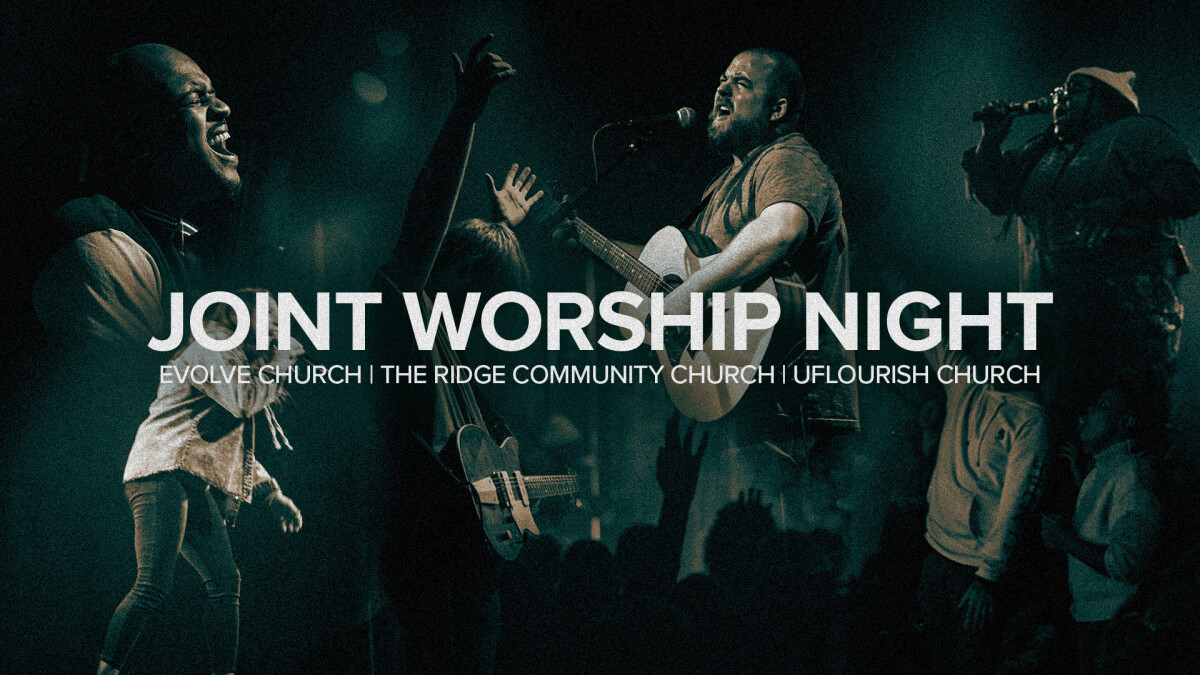 Friday, March 18, 2022, 7:00 PM - 8:30 PM
"For where two or three gather together as my followers, I am there among them. " - Matthew 18:20 (NIV)
When we gather together in the name of Jesus, His presence is unlike anything we can experience. What will this be like when three entire churches come together to worship Him?
The Ridge Community Church, Evolve Church, and Uflourish Church are uniting AGAIN for a Joint Worship Night on Friday, March 18. This evening will be hosted at The Ridge in the main auditorium and will led by musicians from all three churches.

There is no cost to attend or need to reserve a spot*. Just come ready to worship with us!
Questions? Email The Ridge Team
*Additionally, childcare will not be available for this event.