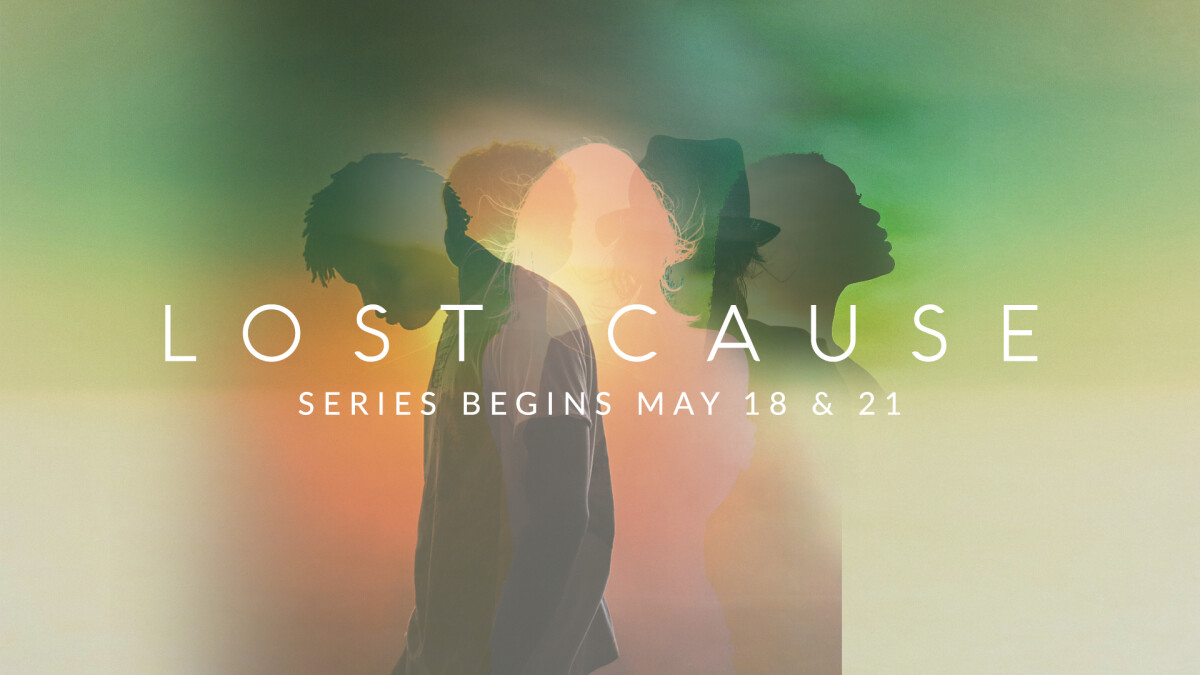 Has anyone ever written you off? Maybe they treat you like a lost cause - someone who's not worth their time or effort. Most people wrote Jesus off too. His challenge to us as his followers is to choose to live differently, even when it's tough.
Join us for a series we're calling Lost Cause where we will get at the core of what it means to live out Jesus's biggest challenge to us.
Lost Cause starts May 18 & 21.
Lost Cause Training Huddles
We want to help you love and invest in those who don't know Jesus. Summer is the best opportunity we have as followers of Jesus in Wisconsin to do this. Weather is nice. People are out. We want to take advantage of all that summer offers. During this one day training huddle learn practical ways to bring the hope of Jesus to others.
GREENFIELD DATES
Wednesday, May 31 | 6:30-8p
Thursday, June 1 | 7-8p (childcare available in Ridge Kids)
Friday, June 2 | 6:30-8p
Tuesday, June | 6 6:30-8p
Wednesday, June | 7 6:30-8p
Thursday, June 8 | 7-8p (childcare available in Ridge Kids)
Saturday, June 10 | 9-10:30a
ONLINE DATES
Wednesday, May 31 | 7-8p
Saturday, June 3 | 9-10a
Monday, June 5 | 7-8p
Tuesday, June 6 | 7-8p
OAK CREEK - FRANKLIN CAMPUS
Friday, June 2 | 6:30-8p - (Located at D'Vine 7228 S. 27th St, Oak Creek 53154)
Friday, June 9 | 6:30-8p - (Located at a home in Franklin)
Resources
UNIQUE PERSONALITY ASSESSMENT Use this Assessment to discover the primary way God has gifted you to connect with others as you help ONE friend you love find the God who loves them.
COMMIT TO YOUR ONE Ready to commit to letting God work through you as you pray for an invest in Your ONE?
5000 ACTS OF HOSPITALITY Tips and steps you can take to join us in our goal of hosting 5000 acts of hospitality this summer!
YOUR ONE WEBPAGE Imagine if every follower of Jesus could name a person who is far from God – a person they are praying for, investing in, and seeking to share about Jesus. We believe God's people don't merely need another method for evangelism – what they need is a passion to help people they love find the God who loves them. Don't have your one yet, that's ok, see resources below to help you identify your ONE.
Bible Reading Plans
Hospitality Defined: Practical Love in Service to God The Bible shows hospitality as a practical way to demonstrate love for others in service to God. In this 15-day series, consider how to follow God's example of love and service and accept God's good gifts of hospitality to you.
Prayers for Your Neighborhood There is something deep and transformational that happens when we walk the streets of our neighborhood while talking with God. You're invited to make a 30-day "practice" by walking and praying through your own community. Let the adventure begin!
Who's Your One: Family Devotional Your family can change the world right where you are, one gospel conversation at a time! Through this devotional, you will work as a family to identify someone you would like to see come to faith in Christ. Family members can each choose one person, or the entire family can focus on one person or family.
Podcast
One Way to Get to Know Your Neighbors | Interview with Jodi & Nathan Tonarelli
How Do I Walk Someone Through Making a Decision To Follow Jesus? Interview with Joe McFadden
How Do I Answer Faith Questions in a Helpful Way? | Interview with Shelby Bierwagen
Listening Without an Agenda | Interview with Libby Anderson
How Can I Help Someone Become Open to Change in their Life? | Interview with Mark Weigt
Helping Others Become Curious | Interview with Tyler Volkers
How Do I Build Trust with Someone Who Distrusts Me? | Interview with Jodi