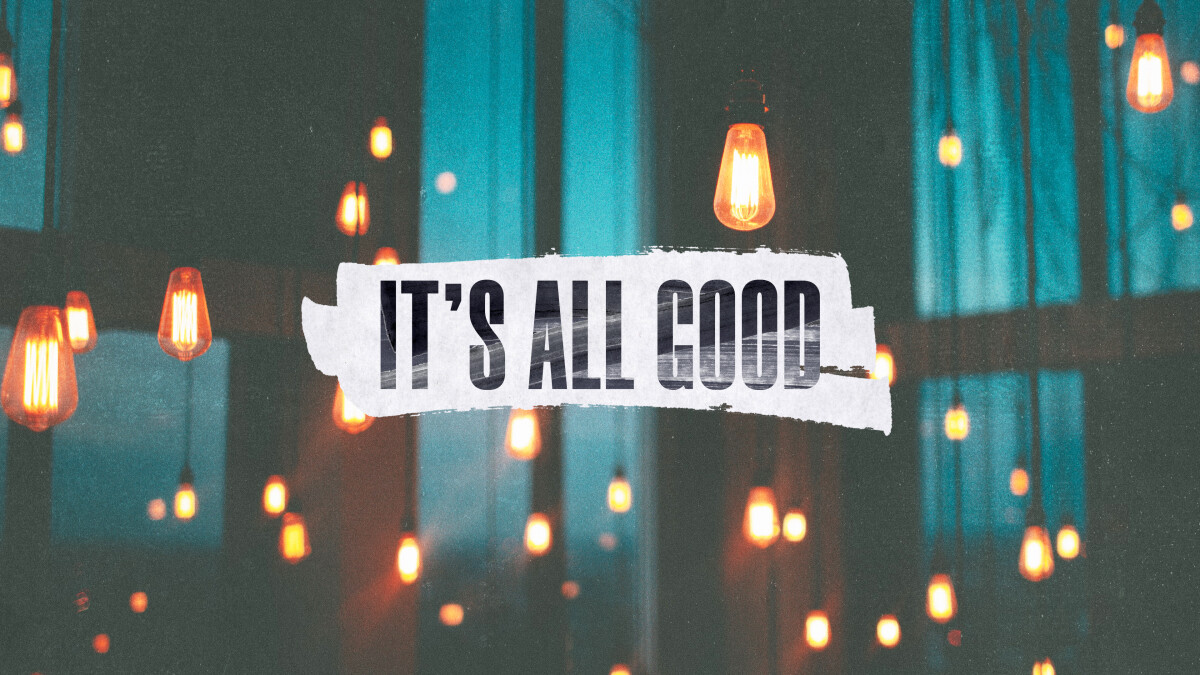 Think about the message of Christmas and Christianity. It's hopeful and inspiring, and around Christmastime, a lot of people wonder if it's all true.

However, a growing number of people are now asking the question, "Is it good?" Is it good for your kids? Is it good for your faith? Is it good for you to hope?

During this miniseries, we learn exactly that: yes, It's All Good.





BIBLE PLAN
Luke | 20 Days
Join us as we read through the book of Luke together using a plan created for individuals, small groups, and families to read through the book of Luke in 20 days. This plan incorporates animated videos, insightful summaries, and reflective questions to help participants encounter Jesus and engage with Luke's brilliant literary design and flow of thought.
GO! When Jesus said, "Go," He was likely not referring to a frantic pace, but to an intentional path. One definition of the word go is to move on a course. He was instructing his followers to be intentional in sharing this good news with everyone and teaching them what it looks like to follow him. Jesus wasn't asking them to recruit people into a religious system; he was asking them to invite people into a relationship with him. Learn more about how to point ONE person in your life towards God's love for them.
December 23 & 24
If you are a follower of Jesus, then you know that the message of the Bible is all good and that it's good for everyone. around you. Share the good news by inviting your ONE, friends, and family to watch or attend Christmas at The Ridge with you by using the printable invites and other tools on our Christmas page.
ARTICLES/VIDEOS
What is the History of Christmas? (Article)
For millions of people around the world—religious or not—every December is a familiar scene. A Christmas tree is set up in the living room. Presents are bought and decorations displayed. Candles and lights adorn the houses and streets of neighborhoods. And nativity scenes are everywhere—complete with shepherds, wise men, and a little baby in a manger. But where did all this come from? Aside from the companies who relish in another reason for all of us to buy more stuff, why do we celebrate Christmas the way we do? What is the history behind the holiday?
What is the "Good News?" (Article)
What's the best news you ever heard? Maybe it was a disease healed, a relationship restored, a child born. Whatever it was, something happened, that something was told to you, and that something changed everything. Would it surprise you to learn that the heart of Christianity is good news?
Designed to Share (Video)
We are designed to share good news with others. James Choung examines the human desire to share our lives and how we could talk about faith.

BOOK
Why Christmas?
By Nicky Gumbel
Why celebrate Christmas? How can we know if the stories of the birth of Jesus are true? Why did he come to earth and why do we need him? Nicky Gumbel gives a clear presentation of the deep need within everyone for a relationship with Jesus. He died to provide freedom from guilt, addictions, fear and we can become free to know God, to love deeply, to change, and have the hope of heaven.