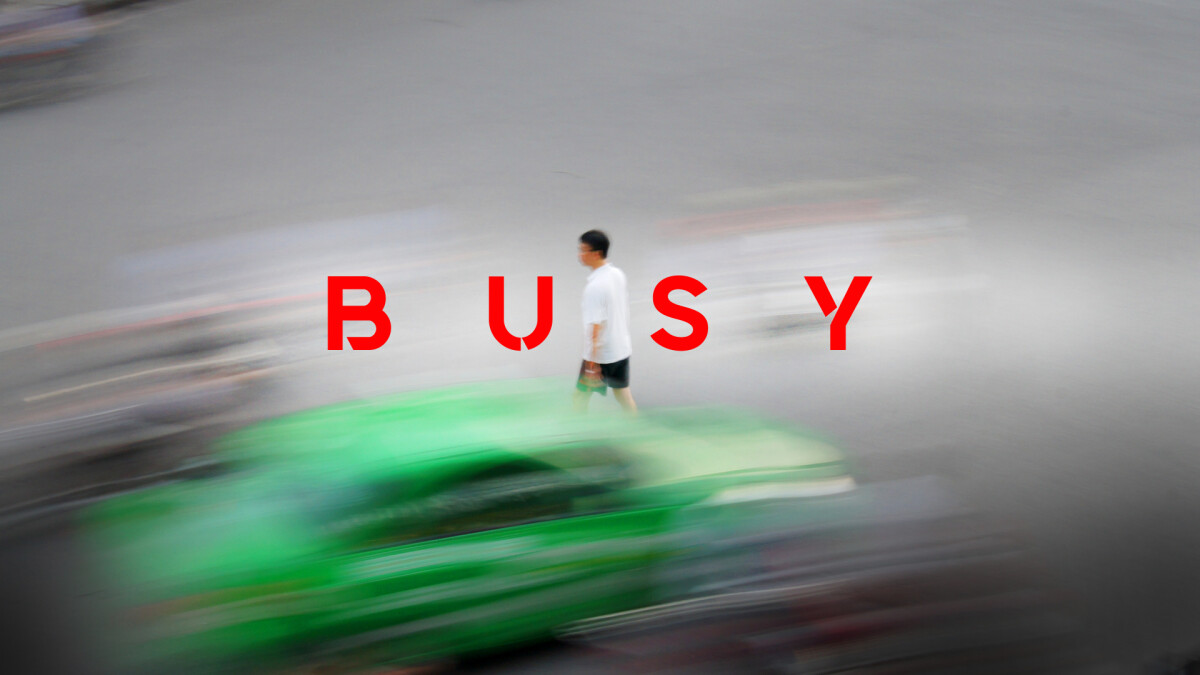 Beat "Busy" Prayer

"Through You, God, I have enough for today."
READING PLANS
The Lies of Busyness: Devotions from Time of Grace (5 Days)
Many of us are overwhelmed by the busyness of our lives. This reading plan will help you think about your busyness in a new way and explore what God says about it.
Making Time to Rest (5 days)
Workaholism and constant busyness are often applauded in our world, and it can be a challenge to rest. In order to execute our roles and plans effectively, we must learn to rest or we will have nothing left to contribute to those we love and to the goals we've set. Let's spend the next five days learning about rest and how we can incorporate what we've learned into our lives.
Addicted to Busy: Recovery for The Rushed Soul (7 Days)
For those moving too fast through life, a guide to help you slow down and discover rest. In Addicted to Busy, Brady Boyd shows us how to live a life that embraces stillness and solitude, finding the peace that God wants for us.
Making Space (8 Days)
In a busy world, we have to make space for the things that matter most. We have to learn to apply godly wisdom that will help you incorporate these activities into your busy life. In some cases, you will find that you are doing the wrong things. Or you might find that you are doing the right things for the wrong reason or in the wrong way, so they are not life-giving or fulfilling.
Finding Rest in A Busy World (9 Days)
There's no getting around the fact that we live in an always-spinning world. We yearn for quietness in our souls – but, often, that deep rest seems out of our reach. Or is it? In the next few days, let's spend a few minutes peeking into the home of Mary and Martha in Bethany.
ARTICLES/VIDEOS
There Is Rest Waiting for You (article)
It's one thing to be physically tired—that comes from hard work. It's another thing to be soul-tired. "Soul-tiredness" comes when we find ourselves living at an ungodly, unsustainable pace resulting in un-satisfaction, anxiety, and weariness.
Why Can't We Slow Dow (article)
Slowing down can be terrifying because doing nothing productive leaves us feeling vulnerable, emotional exposed and naked. Overworking hides these feelings of inadequacy or worthlessness, not just from others but also from ourselves. As long as we keep busy, we can outrun that internal voice that says things like…
Setting A Pace That Complements God's Purpose (article)
When we set our pace correctly, we can go a lot farther than we think. But when we set our pace too fast, we wear out and can't finish the race.
Following God's Pace Instead of Your Own (video)
Terry Looper, a corporate CEO in the energy industry, tells how he was once a highly-driven entrepreneur who valued success and money over his family and health. He describes what it took for him to change his priorities and give his life to God, and he shares his four-step strategy for seeking God's will before making any decision.
BOOKS
Sabbath as Resistance: Saying No to the Culture of Now
By Walter Brueggemann
In this volume, popular author Walter Brueggemann speaks to a 24/7 society of consumption, a society in which we live to achieve, accomplish, perform, and possess. We want more, own more, use more, eat more, and drink more. Keeping the Sabbath allows us to break this restless cycle and focus on what is truly important: God, other people, all life. Brueggemann offers a transformative vision of the wholeness God intends, giving world-weary Christians a glimpse of a more fulfilling and simpler life through Sabbath observance.
Chasing Contentment: Trusting God in a Discontented Age
By Erik Raymond
The biblical practice of contentment can seem like a lost art—something reserved for spiritual giants but out of reach for the rest of us. In our discontented age—characterized by impatience, overspending, grumbling, and unhappiness—it's hard to imagine what true contentment actually looks (and feels) like. But even the apostle Paul said that he learned to be content in any and every circumstance. Paul's remarkable contentment was something grown and developed over time.
Sacred Pace: Four Steps to Hearing God and Aligning Yourself with His Will
By Terry Looper
How do we hear from God and discern His will when it's time to make big decisions? Terry Looper shares a four-step process for doing just that - a process he has learned and refined over thirty years as a Christian entrepreneur and founder of a multi-billion dollar company.