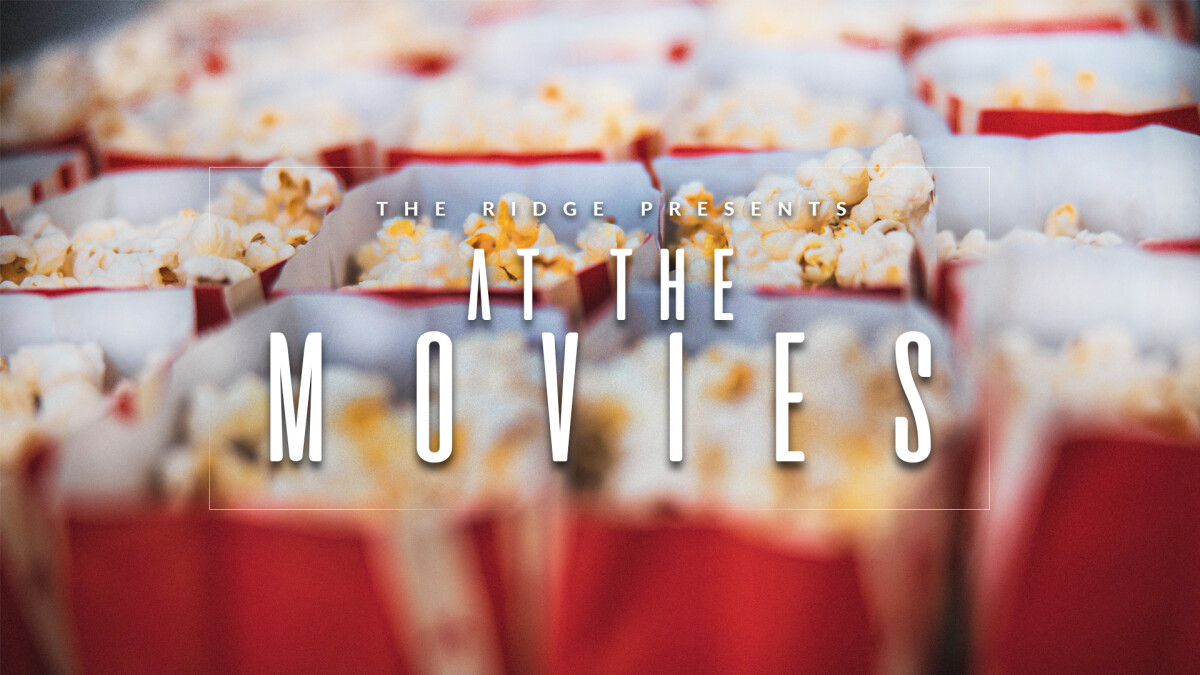 At The Movies is our popular summer series that takes some of your favorite films and illustrates the larger truths behind them.

Due to copyright laws, we can't re-broadcast them online, but be sure to join us for this guest favorite next time we do it!
FOLLOWING JESUS
Who is Jesus?
Who is Jesus? A great place to start on your faith journey is asking yourself this question.
How do I become a Christian?
It's not complicated, but sometimes we make it complicated. In this video we answer two big questions: How can you know if you are a Christian? How do I become a Christian? Wherever you are on your faith journey, everyone should have a real answer for those questions.
How Do I Pray?
It's really easy to overcomplicate prayer! Here are some helpful tips to keep it simple!

SPIRITUAL GIFTS ASSESSMENT
God designed each person with a purpose and gave each person spiritual gifts to serve others in the church.
Gifted 2 Serve
This inventory is a comprehensive inventory of 125 questions. Be sure to allow yourself 20-45 minutes to complete.
Spiritual Gifts Assessment
Register and take the spiritual gift assessment to find out your gifts.
What Are Spiritual Gifts?
Watch this video to learn more about what spiritual gifts are.
Serve on a Team
Is your next step to start serving? Click HERE to learn more about serving opportunities at the Ridge.
READING PLANS
Choosing Forgiveness (5 Days)
Before we can begin to extend forgiveness to anyone else, we must recognize that forgiveness is extended to us. After all, we cannot give what we don't have. Romans 3:23 says that all of us have sinned and we all fall short of the glory of God. There is not a single person on the planet who is not in need of forgiveness, and this includes ourselves. The good news is that forgiveness flows from God to each one of us, and it's up to us to choose to receive it.
ExploreGod: Daily Inspiration
Select a plan and receive a daily wisdom and encouragement email.
Fight of Your Life (5 Days)
Each day is a fight for your faith because the devil, temptations in the world, and your own sinful self can cause you to fall away. But you are safe in Jesus. Stay close to him and you win the fight!
John 21 Day Reading Plan (21 Days)
This reading guide was written to guide you through the book of John in 21 days. Read one chapter each day and spend time with God using the devotionals and questions provided.
Spiritual Purpose (3 Days)
Looking at the instructions Jeremiah gave to the exiled people of Babylon, we can learn truths about finding our purpose, and who we were meant to be for Christ. This reading plan by Dr. Tony Evans will explain three of those truths.
Temptation (6 Days)
The devil made me do it!" This is an excuse that many people use to justify falling into temptation or losing control. While it is true that the enemy is roaming the earth seeking people to destroy; it is also true that a Christ follower has the power of God living inside of them. Is it wrong to be tempted? Who is responsible when you give into temptation or lose control? Do you have some options when you find yourself in a tough situation? The Bible has many things to say about temptation and self-control. Dig in to find out!
Overcoming Temptation (4 Days)
You'll have temptation in your life — and you'll need to learn to wait on God. This plan will help you discover how to do the right thing when the wrong thing looks so good.
Wisdom of Humility (3 Days)
Are you humble? Do you struggle with humility? Why is humility important? These are the questions this series tries to answer.
Love Your Enemy (5 Days)
Loving our enemies sounds a lot more difficult than ignoring them and less entertaining than spiting them. Yet if you're a believer, you're called to love them. But that just seems impossible, right? In this 5-day reading plan, Pete Briscoe takes you through Scripture to show you what God says about who your enemies are and the secret to loving them.
BOOKS
Purpose Driven Life
By Rick Warren
Warren, founding pastor of Saddleback Church in Lake Forest, California, shows how to lead a Purpose-Driven Life. This Miniature Edition* will help readers understand God's amazing plans.
The Blessing of Humility
By Jerry Bridges
We all admire humility when we see it. But how do we practice it? How does humility―the foundational virtue of the normal Christian life―become a normal part of our everyday lives?

Jerry Bridges sees in the Beatitudes a series of blessings from Jesus, a pattern for humility in action. Starting with poverty in spirit―an acknowledgment that in and of ourselves we are incapable of living holy lives pleasing to God―and proceeding through our mourning over personal sin, our hunger and thirst for righteousness, our experience of persecutions large and small, and more, we discover that humility is itself a blessing: At every turn, God is present to us, giving grace to the humble and lifting us up to blessing.
The Power of The Other
By Dr. Henry Cloud (Kindle Edition)
An expert on the psychology of leadership and the bestselling author of Integrity, Necessary Endings, and Boundaries For Leaders identifies the critical ingredient for personal and professional wellbeing.
Most leadership coaching focuses on helping leaders build their skills and knowledge and close performance gaps. These are necessary, but not sufficient. Using evidence from neuroscience and his work with leaders, Dr. Henry Cloud shows that the best performers draw on another vital resource: personal and professional relationships that fuel growth and help them surpass current limits.
ARTICLES, BLOGS, AND VIDEOS
The Key to Ending Poverty is Hope by Dr. Bruce Wydick
The key to ending poverty resides in the capacity of human beings – and their view of their own capacity – to facilitate positive change.
This Is How Grace Lives Without Limits
Nineteen-year-old Grace may have been born without three of her limbs, but she choose to live without limits. The purpose of Grace's story is encourage other people, like her, termed as disabled, to know they have a purpose and to know that God loves them.
Escape Route Message Series at The Ridge: The Opponent
The Ridge's Online Campus Pastor and Executive Director of Ministries Tyler Volkers discusses 4 temptations that are common today.
The Courage to Resist Temptation by Dennis Rainey
One foolish choice made in a moment of weakness can wipe out years of integrity.
Craig Groeschel: Eliminating Temptation
Nationally known pastor and author Craig Groeschel talks about placing boundaries in his life.
Strange Things Message Series at The Ridge - An Unseen World
The Ridge's Online Campus Pastor, Tyler Volkers, talks on Ephesians 6:10-18 and the importance on putting on the armor of God to fight against the spiritual world (4/15/18 message).
RESOURCES FOR KIDS AND PARENTS
ABC's of Kindness by Samantha Berger
"Starting with A and ending with Z, this ... illustrated book will show young readers the many ways they can make the world a kinder place."
Growing Character: Teaching Children About Courage by Jody McVittie
We often think of courage as big — as something that is perhaps lacking in our own makeup. That's because courage looks different from the outside than it feels from the inside. Interesting, isn't it? From the outside, the work that superheroes do looks courageous. From the inside it feels like "just being me."
Emotional Intelligence for Kids by Mark T. Coleman, PhD
Parenting practical guide for raising an emotionally intelligent child.
The Case for Christ Young Reader's Edition: Investigating the Toughest Questions about Jesus by Lee Strobel
Is Jesus real? Was he actually born in a stable? Did he really come back from the dead? Aren't all the stories in the Bible about Jesus just that ... stories? Kids ages 8–12 can join in this incredible search for the truth about Jesus, including the answers that changed the life of investigative reporter and international bestselling author Lee Strobel.
The Purpose Driven Life 100 Illustrated Devotions for Children by Rick Warren
Based on the Warren's life-changing bestseller, these thoughtful and engaging devotions written especially for children help them to understand God's amazing plan for them and provide real-world application to discover their purpose and grow confident of their value in God. Full color.
Parent Cue App
Every parent has 936 weeks of influence from the time their child is born until they graduate. Parent Cue helps you count the weeks and connects you with practical things to read, do or say to help you engage with the heart of your child this week. Designed for parents of babies through high schoolers, these prompts will come in the form of videos and things to talk about in the morning, at meal time or while you are cuddling with your toddler or driving in the car. Each week there's even a Phase Cue to help you understand the developmental phase your child is in today.
Using a Feelings Wheel: Why It's Helpful and How it Works
You might be thinking, "What in the world is a Feelings Wheel, and what makes it practical for my everyday life?" A Feelings Wheel is a tool used to help recognize and communicate feelings. Although it may seem a bit extra, a Feelings Wheel is a way to work smarter, not harder, with teenagers when identifying and managing emotions. To get a better picture, a Feelings Wheel is a circle that at the center has "core" or basic emotions (emotions that are more easily identified or expressed) and more complex or "secondary" emotions on the outer edge.
7 Meaningful Activities to Help Your Kids Find Purpose
From the first moment you looked into their eyes, you dreamt big dreams for your baby. Maybe they would be a doctor, an astronaut, or an author. Maybe they'd design their own clothing line, star in the next box office thriller, or discover a cure for cancer. Maybe they'd start their own business, teach students in another country, or raise babies of their own. No matter what they would accomplish in life—the degrees earned, accolades received, or titles given—the biggest dream we have for our kids is that they would live a life of purpose.
Parent Cue Live 49: How to Pass On Big Faith to Our Kids (podcast)
Louie Giglio, pastor of Passion City Church in Atlanta, GA, joins in on an episode of the Parent Cue Live Podcast to talk about how parents can share a big faith in a big God with their kids.
Minivan Musings: Teaching Kids How to Handle Jealousy (article)
It's often said that jealousy is counting another's blessings instead of your own. While most adults know how awful envy feels, it can be hard for a child to handle their own feelings of jealousy.
DID YOU MAKE A DECISION TO FOLLOW JESUS?
If you made a decision to follow Jesus, text the word JESUS to 414-509-0339. The Ridge will text you a daily note of encouragement for 14 days as you get started on your faith journey.
Are you ready to take the step and get baptized? Click here to sign-up to be baptized.
Use this 14-day guide to help you continue on your faith journey:
Week 1
DAY 1 | DAY 2 | DAY 3 | DAY 4 | DAY 5 | DAY 6 | DAY 7
WEEK 2