The Ridge Community Church
Oak Creek Campus
The Ridge Community Church felt a calling to Oak Creek and the surrounding areas in late 2014 and has been planning to launch a campus there ever since. Our mission at this campus will be the same as it is in everything we do, to help more people find and follow Jesus.

We plan to open a campus in a former value cinema, in an easily-accessible area on South 27 Street between College and Rawson Avenues on the border of Oak Creek and Franklin. For more on the building process, check out our campus tracker.
Launching a campus is a big undertaking. You can get in on the action by joining our launch team. A Launch Team is a group of people who commit to pouring into our new campus for a set period of time. You can sign-up now, or email us to find out more about the Oak Creek Campus Launch Team.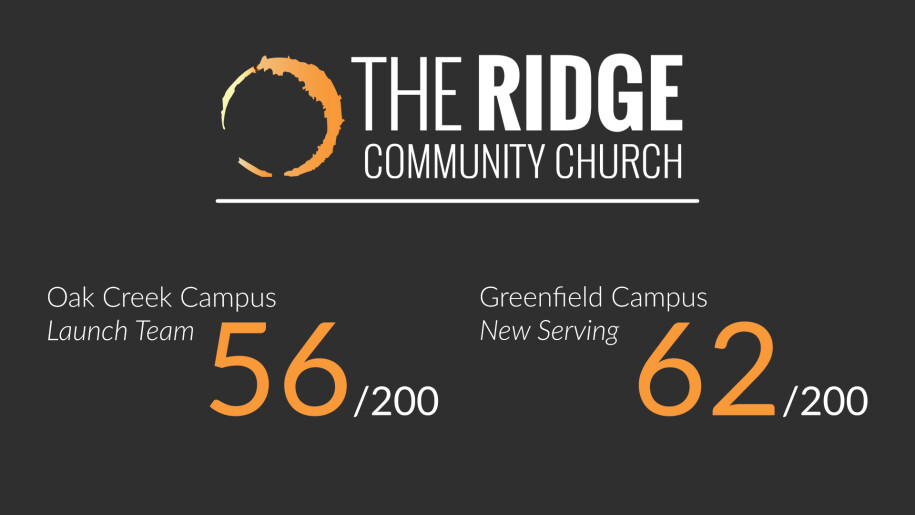 Watch Lead Pastor Mark Weigt explain the heart behind launching our new campus and all we do at The Ridge.