Ridge Student Community
What is RSC?
Ridge Student Community is where middle (grades 6-8) and high school students (grades 9-12) connect at The Ridge! RSC exists to help students find and follow God. At RSC, students will find a community that can help them navigate life and grow to become the person they are created to be. We meet Sundays from 6:30-8:00 p.m. No church experience required - just come out and have a great time.
What Can Students Expect?
Our goal is for students to have such a great time at RSC that they want to come back with a friend. RSC is a:
PARTY. Together we celebrate, have fun, laugh and enjoy being with one another.
CAMPFIRE. As a group of students and leaders we care for one another, learn from each other and grow together.
COMPASS. We take time to point each other towards Jesus because we believe he came to offer a rich and satisfying life.
ROADTRIP. We live out God's great news in our schools, homes and communities.
Check us out on Facebook, Twitter, and Instagram and CLICK HERE to stay updated on all of RSC's upcoming events.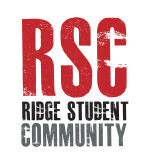 Save
Save