Sundays | 9-10a
Greenfield Campus Student Space

Mondays | 6:30-8p
Oak Creek Campus

*Ridge Students in Oak Creek will NOT MEET December 23 & 30. Ridge Students in Greenfield will NOT MEET December 22 & 29. Merry Christmas and have a happy new year!

No matter what a student likes, who their friends are, or what they think of God, they fit at Ridge Middle School. We're an environment where every student can feel a sense of connection. Students will develop friendships through high-energy games, learn from engaging speakers, and meet small group leaders who will care for and value them. Our goal is to connect each student's story to the story of Jesus.
CURRENT SERIES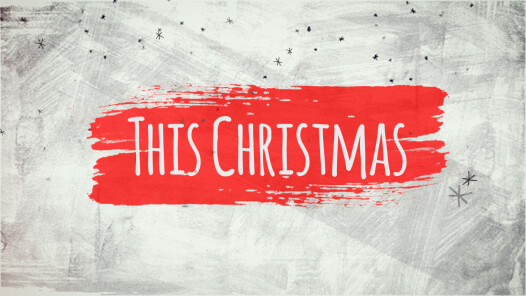 Greenfield Campus | December 1 - 15
Oak Creek Campus | December 2 - 16
For many students, Christmas is all about one thing: presents! While there may be a sense that the holiday is about more than what's under the tree, the truth is, it's easy for all of us to lose sight of what the holiday is really about. That's why, in this Christmas series, we want to help students shift their focus to what's most important: the gift of Jesus and how generous God is toward us—and how because of that, we can be generous toward others, too.
EVENTS

Arctic Blast 2020 | Lake Geneva Youth Camp
All Campuses | Middle School | January 31 - February 2
At Arctic Blast students will experience an adventurous weekend sledding, playing broomball, connecting with their friends and so much more! Most importantly students will be able to experience God in new ways that will encourage them to pursue the things that really matter in life. This year's theme is the Ultimate Pursuit! Cost to attend is $150. Pick up and drop off will be at The Ridge's Greenfield Campus.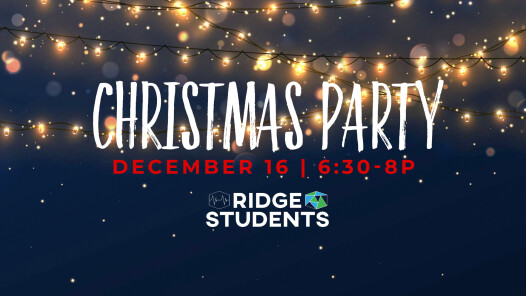 Oak Creek Campus
Monday, December 16 | 6:30 - 8p
Christmas is a special season to build friendships and spend time in community. During their regular Monday night programming, Ridge Students in Oak Creek are throwing a Christmas party with lots of fun holiday festivities. Bring a friend and we'll see you there!