Sundays | 6:30-8p
Greenfield Campus Student Space
Sunday night is the best night of the week for Ridge High School students. Our community is fun and engaging, and we believe it's also the key to a healthy week for each student. We pay attention to what's going on in our students' lives by having small group leaders who are committed to hearing each person's story. Our goal is for students to leave feeling energized to live out a story they're proud of each week.
CURRENT SERIES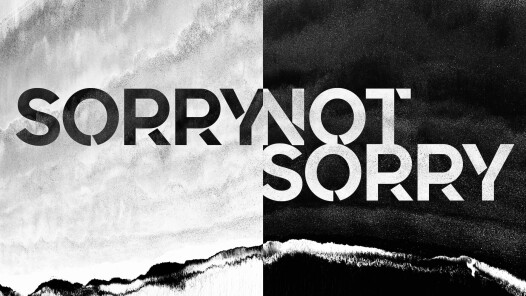 January 6 - 20
Have you ever been wronged? Had your feelings hurt? Held a grudge? We all have! And when things like that happen, we're left wondering how to move on—especially when we don't get an apology. In this series, we'll take a look at the one thing Jesus offers us that can help us let go and move forward: forgiveness. Click the button below for this series' parent cue.

EVENTS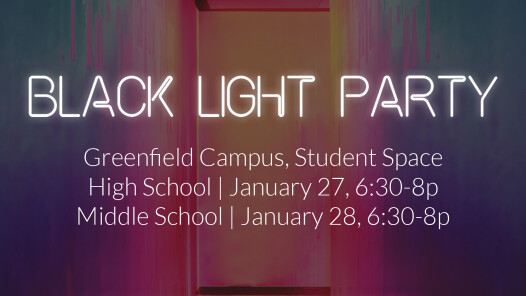 Sunday, January 27 | 6:30-8p
Greenfield Campus
It's a neon-colored night in Ridge High School. Students will get to experience our black light party again, complete with games and lots of fun!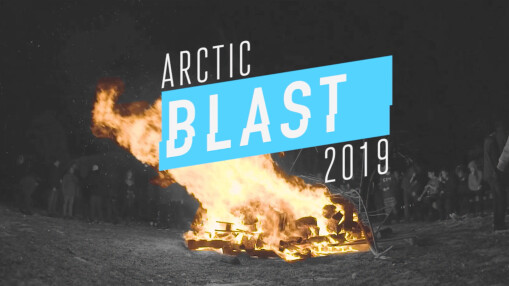 Arctic Blast 2019 | Lake Geneva Youth Camp and Conference Point Center
Friday, February 8 | 6p - Sunday, February 10 | 1:30p
It's Arctic Blast time! All Ridge Students are invited to attend a weekend where they'll encounter God, engage with new and old friends, and play in a wintry paradise. Leave life as you know it behind and prepare for a weekend of ultimate fun. Be challenged by messages from God's word by great speakers and an awesome live music from the band.
The cost to attend is $150, which covers admission and transportation. Cost does not cover paintball, coffee shop, and camp hoodie, which are available to guests. Click the button below and complete the full registration to sign-up and attend!
Students will meet at the Greenfield campus on Friday, February 8 at 5:15 and will return on Sunday, February 10 at 1:30p.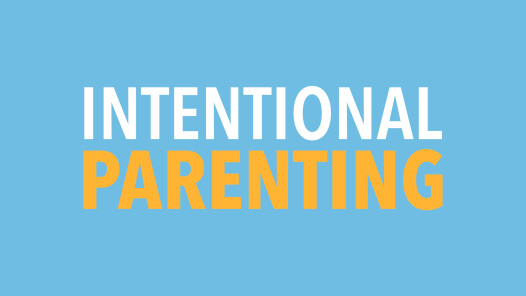 Wednesdays, January 30 - April 3 | 6:30-8p
Greenfield Campus
Everyone has their own idea on what it means to be a good parent. And it seems everyone has an opinion on how you should be doing it better. Truthfully, we'll never get it completely right, but we can definitely get better.

If you are searching for answers on how to better parent your newborn, toddler, grade school student or teenager, this short-term group is for you. With this God-centered 10-week group for parents and guardians, you will find answers.

Cost: $15/person for a workbook purchased on the first day of the group. (We recommend spouses attending together each purchase their own workbook.)