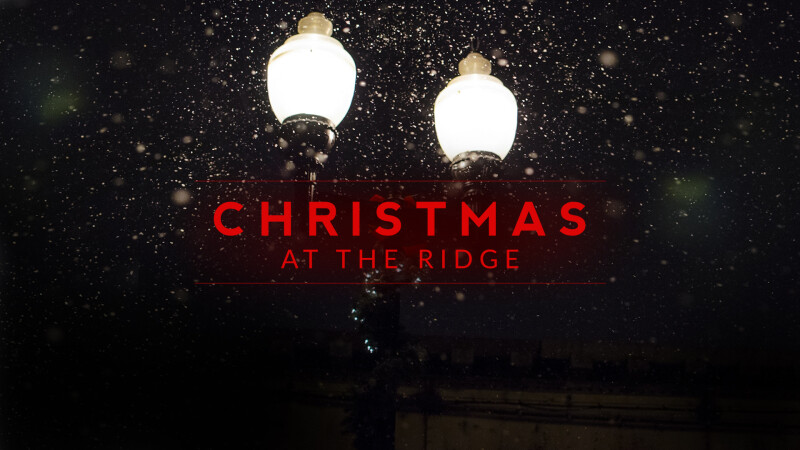 Service Schedule
Greenfield & Online Campuses
Thursday, December 21 | 7p
Friday, December 22 | 5:30 & 7p
Saturday, December 23 | 4* & 5:30p
Sunday, December 24 | 9:30* & 11a
*Denotes service with an ASL interpreter
Oak Creek Campus
Saturday, December 23 | 5:30p
Sunday, December 24 | 9:30 & 11a
INVITE SOMEONE to Christmas at The Ridge
SERVE IN GREENFIELD (Button) SERVE IN OAK CREEK (Button)
The Ridge Community Church welcomes everyone to a Christmas celebration with engaging music, a relatable and real-life message, and all of the Christmas traditions you've come to love. This year we'll host a holiday family photo booth, everything will be "awesome" with a Lego theme in Ridge Kids, a hot cocoa bar, glow-sticks during service, LIVE carolers and more! If you've never been to church, or if you've been away for a while, we want you to know that you will be welcomed here. Our dress is casual; our atmosphere is friendly and we like to think of ourselves as a church for people who don't like church. Sound like you? You're just like us and we hope to see you this Christmas season.
All services will also be shown LIVE on our online campus and on our Roku channel.
Merry Christmas and we hope to see you soon!
-The Ridge