Look Alike Resources
---
Ridge Staff Q&A
When do you need to listen and have better self-control in what you say to others? (Matthew 27:11-20)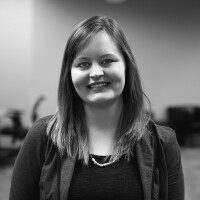 "Honestly, always. Truly listening and having self-control over our speech is not something that comes easy in our solution-oriented, multitasking, defensive, self-help, quick fix culture. It becomes a habit to be quick to speak and slow to listen, to be looking for a response that leads to a solution or social approval before even hearing others out entirely. Jesus didn't do that. Every word he spoke was carefully constructed and intentional, which sometimes meant he didn't speak at all. If I can't exercise enough self-control to fully listen to those around me, how can I expect to ever be silent enough and present enough to hear God's still small voice?"
Shelby Bierwagen, Ridge Kids Leadership Resident
---
Devotional


WEEK 1
Week 2
week 3
week 4
WEEK 5
WEEK 6
WEEK 7
WEEK 8
Ways you can show kindness to those around you right now:


· Do a chore you know one of your family members does not like to do.
· Take a meal to someone who has just experienced a recent loss, surgery, or illness.
· Respond to a harsh remark made by a family member or friend with a compliment.
· Do a task for a co-worker.
· Leave a compliment for a coffee shop, grocery store or other worker at a business you regularly frequent.
· Handwrite a letter to a family member or friend with whom you have had a recent disagreement.
· Surprise your kid's teacher with a gift card to their favorite coffee shop.
· Offer to help your neighbor with yard work.
· Bake cookies with your kids and give them to a family in your neighborhood.

Once you complete your act of kindess, share it with us. Post it on social media using #ridgekindness.



Reading plans


Learning To Lead Like Jesus (7 Days)
The ultimate example for leadership is found in the life of Jesus, and we can model His behavior to lead and develop the people around us. By applying the leadership principles of the Bible in everyday life, you can become more deliberate and intentional about the way you lead people and help them become the best they can be.
Love Like Jesus (13 days)
How can we learn to live like Jesus if we don't first love like Him? Read along with Life.Church staff and spouses as they retell the experiences and Scriptures that inspire them to fully live and Love Like Jesus.

Pray Like Jesus By Pastor Mark Driscoll (21 Days)
Pray Like Jesus is a 21-day Bible led journey designed to take the mystery and monotony out of prayer. Together, we will learn from Jesus' teaching about prayer, as well as his own prayer life. Pray Like Jesus explores what prayer is, who we pray to, how we should pray, what we should pray for, and when and where we should pray.


Books


Love Walked Among Us: Learning to Love Like Jesus
In Love Walked Among Us, Paul Miller invites us to get to know Jesus, to observe his life and His love as they unfold in the Gospel narratives. The book investigates such questions as: How do you love someone when you get no love in return, only withdrawal or ingratitude? How do you love without being trapped or used by another person? How do you love when you have your own problems? When do you take care of yourself? When you are compassionate, people use you, but when you are honest, people get angry―so how do you love with both compassion and honesty? In every way, Jesus' life exemplifies the full potential of what we were intended to be. And the better we know Him, the more we will be drawn to follow His perfect example.
Available in the Next Steps room for $10
Becoming a Contagious Christian
Evangelism doesn't have to be frustrating or intimidating. Bill Hybels and Mark Mittelberg believe that effectively communicating our faith in Christ should be the most natural thing in the world. We just need encouragement and direction. Based on the words of Jesus and flowing from the firsthand experiences of the authors, Becoming a Contagious Christian is a groundbreaking, personalized approach to relational evangelism. You will discover your own natural evangelism style, how to develop a contagious Christian character, to build spiritually strategic relationships, to direct conversations toward matters of faith, and to share biblical truths in everyday language. This landmark book presents a blueprint for starting a spiritual epidemic of hope and enthusiasm for spreading the Gospel.
Available in the Next Steps room for $10



Articles


What Is the Fruit of the Spirit?
Christians are supposed to reflect the "fruit of the Spirit." But do they?

Understanding the Fruit of the Spirit
The fruit of the Spirit is grown. It's time we took the challenge to grow.

10 Ideas: Reflecting the Fruit of the Spirit
How long since you've had a check-up to assess your spiritual health?

Videos
How should we live? Who can we turn to for help? Who is our example? Jesus is.

Are You Too Messed Up For Jesus?
Before we can live, look, and love like Jesus, we need to know Him. You are valuable, no matter what you have done.