Live Big 2017
---
Ridge Staff Q&A
We are all called to love one another. What does love require of you?
(1 John 2: 7-11)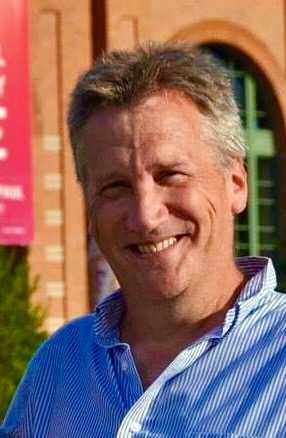 Love is an action that requires putting others first. Love means to serve rather than be served, listen rather than be heard, and to find greater joy in giving rather than receiving.
Bob Fesser, Ridge Band, Greenfield
---
WEEKLY DEVOTIONAL
WEEK 1
DAY 1 | DAY 2 | DAY 3 | DAY 4 | DAY 5
WEEK 2
DAY 1 | DAY 2 | DAY 3 | DAY 4 | DAY 5
WEEK 3
DAY 1 | DAY 2 | DAY 3 | DAY 4 | DAY 5
READING PLANS
Authentic Serving (7 Days)
If you are burnt out or opting out, you are missing out. Serving Christ is both a command and a privilege. So why do so many feel discouraged, disappointed, or disengaged in ministry? Find the answers and cultivate a heart that yearns to serve the King. Let His loving example inspire you to serve others—and receive the blessings of following Christ.
Pouring Into Others When You Feel Empty (7 Days)
Do you feel tired and worn out but still desire to serve others? This reading plan will show you biblical principles and practical tips on how you can pour into others even when you feel like you don't have much to give.
Serving God and Others: Devotions from Time of Grace (14 Days)
This two-week reading plan will show you how you can serve God by serving others.
BOOKS
Love Walked Among Us: Learning to Love Like Jesus
By Paul Miller
Who Is Jesus? His name is recognized the world over. Christians claim to follow Him. Muslims honor Him as a prophet. And many Jewish rabbis regard him as a great teacher. Everyone knows about Jesus, but how many of us fully understand what He was like as a person?

In Love Walked Among Us, Paul Miller invites us to get to know Jesus, to observe his life and His love as they unfold in the Gospel narratives. In every way, Jesus' life exemplifies the full potential of what we were intended to be. And the better we know Him, the more we will be drawn to follow His perfect example.
Available in the Next Steps room for $10
ARTICLES
8 Blessings We Get From Serving Others
We actually receive when we serve
Full Service Christians in a Self-Serve World
Are we following Jesus' plan of service?
What Does It Mean to Serve God?
Do we give God or ourselves the credit?
Videos
Love Personified
What is love? What would love look like in human form?
The Jesus Memo
Be Jesus to those around you. This video challenges each of us to reflect on and examine how we live each day...and how we love others.
Love God, Love Neighbor
Let's get to the foundation. This video gives an open invitation for a new generation of leaders to hold the church accountable by becoming a part of it.