It's Complicated

---
Ridge Staff Q&A
How can you better accept tough words from a friend who wants to see you grow? (Proverbs 27:1-8)
I feel that the first step is to realize and fully accept that the need for growth will never end. We all have special gifts and talents that are given to us from God. I believe that it is our responsibility to work to develop those gifts to be used as God has intended for our purpose here on earth. When friends give us tough words that encourage growth it is best taken as seeing them like teammates or coaches cheering us on to be our very best.
Chris Feinas, Oak Creek Launch Team
---
WEEKLY DEVOTIONAL
WEEK 1
DAY 1 | DAY 2 | DAY 3 | DAY 4 | DAY 5
WEEK 2
DAY 1 | DAY 2 | DAY 3 | DAY 4 | DAY 5
WEEK 3
DAY 1 | DAY 2 | DAY 3 | DAY 4 | DAY 5
WEEK 4
DAY 1 | DAY 2 | DAY 3 | DAY 4 | DAY 5
WEEK 5
DAY 1 | DAY 2 | DAY 3 | DAY 4 | DAY 5
READING PLANS
Cultivating Unity (5 Days)
Unity has the ability to transform both personal relationships and the body of Christ. This reading plan explores the 4 attributes in Ephesians 4 that lead to unity and how you can cultivate each, leading to transformational growth in your life and in the church.
Relationships (5 Days)
God created us for relationships. In fact, the greatest commandment—to love God with all our heart, soul, and mind and to love our neighbor as our self—is all about relationships (Matthew 22:36-40). But that's not exactly easy all the time; relationships are messy and tough. In this plan, you'll encounter practical Scripture passages that will help you build, maintain, and expand your relationships with God and others.
Enjoying The Gift Of Relationships (5 Days)
Relationships are hard, but God hasn't called us to live in isolation. God created us with the desire and need for relationships. They are a way we reflect being made in the image of God. In this series, you will discover the beauty that can be found in relationships centered on Christ.
BOOKS
Real Marriage: The Truth about Sex, Friendship, and Life Together By Mark and Grace Driscoll
Most marriage books assume the author did it right. Most marriage books barely mention friendship. Most marriage books use "intimacy" as code for "sex." This is not one of those books.
In Real Marriage, Pastor Mark Driscoll and his wife, Grace, share how they have struggled and how they have found healing through the power of the only reliable source: the Bible. They believe friendship is fundamental to marriage but not easy to maintain. So they offer practical advice on how to make your spouse your best friend – and keep it that way. And they know from experience that sex-related issues need to be addressed directly.
Available in the Next Steps room for $10
Cherish: The One Word That Changes Everything for Your Marriage By Gary Thomas
"Most marriages survive by gritting teeth and holding on. But marriages can and will not only survive but thrive when husbands and wives learn to cherish one another."
Those are the powerful words of bestselling author Gary Thomas in his newest book—Cherish. And in a world desperate for marriage redemption, it is needed now more than ever.
Thomas shows that although there are a countless number of marriages consisting of two people just going through the motions, there are real ways this pattern can be reversed: when husbands and wives learn to cherish one another in proven, loving, and everyday actions and words.
Through personal stories and real world examples, Thomas proves what husbands and wives can begin doing today to turn their marriage around—even a marriage marred by neglect and disrespect.
So how do you cherish your spouse? Thomas will show you how going out of your way to notice them, appreciate them, honor them, encourage them, and hold them close to your heart will bring hope, light, and life into your marriage.
Available in the Next Steps room for $10
Boundaries: When to Say Yes, How to Say No to Take Control of Your Life By Henry Cloud and John Townsend
Having clear boundaries is essential to a healthy, balanced lifestyle. A boundary is a personal property line that marks those things for which we are responsible. In other words, boundaries define who we are and who we are not. Boundaries impact all areas of our lives: Physical boundaries help us determine who may touch us and under what circumstances -- Mental boundaries give us the freedom to have our own thoughts and opinions -- Emotional boundaries help us to deal with our own emotions and disengage from the harmful, manipulative emotions of others -- Spiritual boundaries help us to distinguish God's will from our own and give us renewed awe for our Creator -- Often, Christians focus so much on being loving and unselfish that they forget their own limits and limitations. When confronted with their lack of boundaries, they ask:

- Can I set limits and still be a loving person?
- What are legitimate boundaries?
- What if someone is upset or hurt by my boundaries?
- How do I answer someone who wants my time, love, energy, or money?
- Aren't boundaries selfish?
- Why do I feel guilty or afraid when I consider setting boundaries?

Dr. Henry Cloud and Dr. John Townsend offer biblically-based answers to these and other tough questions, showing us how to set healthy boundaries with our parents, spouses, children, friends, co-workers, and even ourselves.

Get it in our Next Steps Room for $10.
ARTICLES
The Golden Rule in Christian Dating
What are some key aspects to dating?
God's Design for Marriage
For those who are married, this is a must-read
Healthy Relationships
Read how we thrive on healthy relationships in our lives.
Six Marks of a Healthy Relationship
Videos
Designed to Share
We are wired to share good news with others.
Healthy Marriage
How can a married couple respect each other?
Is Love a Feeling?
Love is more than something we feel – it's something we do.
PREFERRED PROVIDER
Have a complicated relationship and want some help UN-complicating things? A fresh perspective from a pro may help. Consider reaching out to Mike. He's our Care Pastor and a trained counsoler.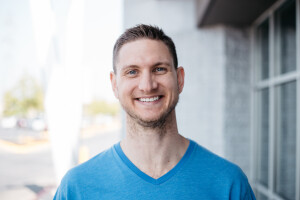 Mike Schachtner, ASPW, SAC-IT
Ray Services LLC
Certified Advanced Practice Social Worker
Substance Abuse Counselor - In Training
414.343.6414
RayServicesWI.com