Irresistible Resources

---
Ridge Staff Q&A
Give freely and become more wealthy." How do you relate to this? (Proverbs 11:24-25)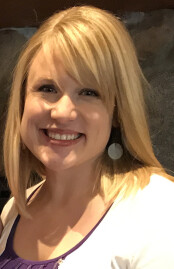 "When we believe everything we have comes from God, it is only "on loan" to us and actually belongs to Him, it's easier to be generous and give freely. We can ask, "What would God have me do with this?" God will bless us when we show our love for others by giving. And even if you aren't a follower of Jesus, it's tough to argue the feel-good benefits you get from being generous!"
Alison Henkel, Oak Creek Launch Team
---
WEEKLY DEVOTIONAL
WEEK 1
DAY 1 | DAY 2 | DAY 3 | DAY 4 | DAY 5
WEEK 2
DAY 1 | DAY 2 | DAY 3 | DAY 4 | DAY 5
WEEK 3
DAY 1 | DAY 2 | DAY 3 | DAY 4 | DAY 5
READING PLANS
Anxiety About Money (3 Days)
If you worry about money but feel powerless against anxiety, this plan is for you. Each day offers concrete steps from the Bible that lessen the grip of financial anxiety.
NEXT STEPS: Serve (7 Days)
Jesus came to seek and to save the lost. He came to serve, not to be served. As His followers, we know we've been called to do the same. In a culture that is plagued with consumerism, we believe that when we give our life away, we actually find life. Read more to hear more about what the Bible says about serving.
Doing Life Together (7 Days)
God designed us to do life with other people. Not just any people, but people that will support, encourage and love us. These types of relationships can be easier said than done, especially when we know that people can hurt us and cause us pain. Nevertheless, deep relationships are something that God calls us to strive for. Dive into this plan to learn more about how to develop and sustain these types of life-giving friendships.
BOOKS
The Blessed Life: Unlocking the Rewards of Generous Living By Robert Morris
Our culture is saturated with false teaching on what it means to be blessed, but what does the Bible say about it? How can we truly live blessed lives? With humor, passion, and clarity, pastor and bestselling author Robert Morris presents the secrets of living a blessed life both financially and spiritually. He shows that when God changes your heart from selfishness to generosity, every part of your life-journey is affected.

"There is no greater adventure on Earth than simply living the life of generosity and abundance that is available to all of God's people--but so few ever dare to live," says Pastor Robert. "It is a journey of reward. It is the blessed life."
Available in the Next Steps room for $10
Too Busy Not to Pray By Bill Hybels
For over two decades Too Busy Not to Pray has stood as a classic on prayer, helping Christians all over the world slow down to draw near to God. During those years, the world certainly hasn't slowed down. If anything, the pace, intensity and number of distractions have only increased. Brokenness and pain seem to have increased as well, with news of civil war, poverty, broken families and sex-trafficking touching us daily. The urgent need for prayer is clear, but busyness still keeps many of us from finding time to pray. Two truths haven't changed in all these years: God is the same powerful, just, holy God he's always been; and true prayer―prayer that changes us and allows us to participate in God's work in the world―can't happen on the fly. So Bill Hybels once again offers us his practical, time-tested ideas on slowing down to pray. Revised throughout and including a new introduction and new chapter on prayer and compassion for the world, this twentieth-anniversary edition of Too Busy Not to Pray calls both young and old to make prayer a priority, and broadens our vision for what our eternal, powerful God does when his people slow down to pray.
Available in the Next Steps room for $10
ARTICLES
How to Overcome Adversity
When everything goes wrong, how can you overcome difficult situations?
Five Reasons a Small Group Will Help You Grow
Wonder what the big deal is about small groups? Here are five reasons you should consider joining one.
How Can I Serve God?
What does it really mean to serve God?
A Deeper Look at What the Bible Says about Money
The Bible is full of advice. What does it say about how we should handle our money?
Do Christians Have to Tithe?
No one wants to give up hard-earned money. Do we have to tithe?
Videos
These Walls
See and hear the power of giving.
Commissioned to Flourish
Why were humans created? Some faiths think we're here to serve the gods. But what about Christianity? Andy Crouch dives into Genesis in pursuit of human purpose.