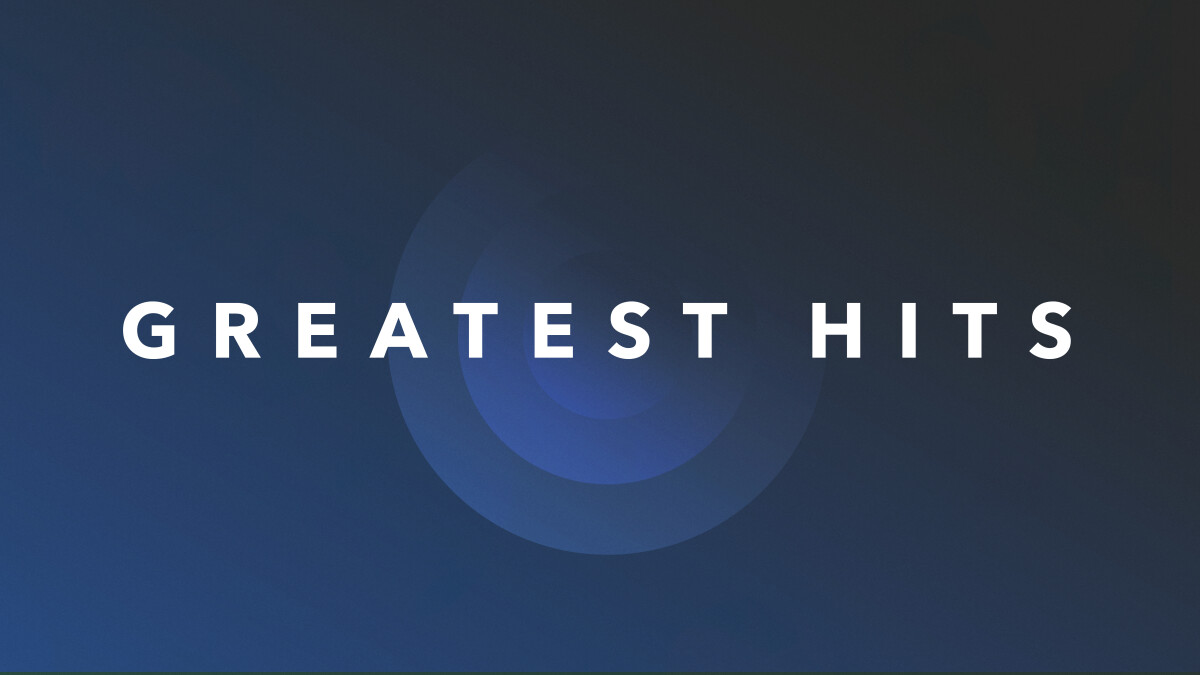 ---
Ridge Staff Q&A


How Have You Witnessed Healing from a Personal Struggle?
Personal struggles are such a difficult issue to allow God to take control of. For me, I want to solve the problem immediately, which usually results in a poor outcome. During a deep, painful struggle I decided to really try hard to pray my way through it to allow God's hand to guide the process. Not only did the situation become resolved in a healthy way, but the sense of peace during the time was unlike anything I had ever experienced. This little journey revealed to me how faithful God is. He is that parent who yearns to love and guide us in every aspect of our lives.
Colleen, Greenfield Campus Team Member
---

READING PLANS
How do we cope when we are under pressure? Do we exhibit the fruits of the Spirit, or do our mango trees produce bitter fruit, and our grapevine sour grapes? When the mercury rises, do our tempers keep pace? Irreparable damage is done when we react under the control of anger, intolerance, and pride. But patience and grace will catapult us into a new sphere of living.
The problem with pain is simple: it hurts. Even in the pain, though, God says this: I will never leave you. Humanity runs from pain, resists it, medicates it, and anesthetizes pain. But consider this: only by experiencing pain do we recognize the areas of our life that require healing. This Reading Plan offers reflections on pain, healing, and recovery from author Seth Haines.
Although we may agree that self-control is a positive character trait, learning to temper our cravings and control our behavior can be difficult and, frankly, not much fun. In this five-day plan, you and your children will be challenged to consider how God's desire is not to deny us, but to protect us. Each day includes a prayer prompt, brief Scripture reading and explanation, hands-on activity, and discussion questions.
With each daily reading, learn psychological and spiritual strategies to tackling fear and anxiety. Gain insight to strengthening your mind and your faith. This devotional is based on Overcoming Fear and Anxiety Through Spiritual Warfare by Dr. Carol Peters-Tanksley.
Do you struggle with moments of fear and anxiety? The Bible has many tools that can help you throw off these shackles and live in freedom. This 7-day journey will help you navigate such a journey!

There are some topics that we consider taboo, that we don't want to talk about with others. But when we keep those secrets and problems to ourselves, they don't just go away; they often grow and get worse when we don't deal with them. This video series covers some taboo topics and shines the light on God's promises and forgiveness.


TGIF, Today God Is First is a daily devotional by Os Hillman designed to encourage you and to bring the presence of God into your work life. With topics such as the theology of work, overcoming adversity, integrity, leadership, calling, relationships, and becoming a chance agent, these devotionals will be sure to inspire and equip you to live out your calling to the workplace!

BOOKS
With a foreword by Rick Warren, author of The Purpose Driven Life, this life-changing book helps you find true happiness if you choose to accept it. LIFE HAPPENS. Happiness and Healing are yours for the choosing. We've all been hurt by other people, we've hurt ourselves, and we've hurt others. And as a result, every single one of us ends up with some sort of hurt, hang-up, or habit. But the question we all face is, Where do we go from here? Life's Healing Choices offers freedom from our hurts, hang-ups, and habits through eight healing choices that promise true happiness and life transformation. Using the Beatitudes of Jesus as a foundation, Senior Pastor Rick Warren of Saddleback Church and John Baker, who is also a pastor at Saddleback, developed the eight choices shared in this book.
Available in the Next Steps Room
Christians struggle daily with anxiety and fear and are in need of biblical solutions for understanding and overcoming this. Tony Evans deals with this issue in a pleasant, clear and simplistic manner. Learn how to let go of the past, live in the present, and trust God for the future.
Each sunrise seems to bring fresh reasons for fear. Fear, it seems, has taken up a hundred-year lease on the building next door and set up shop. Oversized and rude, fear herds us into a prison of unlocked doors. Wouldn't it be great to walk out?
Imagine your life, wholly untouched by angst. What if faith, not fear, was your default reaction to threats? If you could hover a fear magnet over your heart and extract every last shaving of dread, insecurity, or doubt, what would remain? Envision a day, just one day, where you could trust more and fear less.


ARTICLES
Read how this person was trying to work out every little detail in her life – and everyone else's. What can you learn from their story?
What does the Bible say about alcohol consumption? It never gives us detailed instructions regarding the consumption of alcohol. It does, however, provide principles that every Christian should consider.
God wants so much more for us than to walk through life full of fear, worry, and anxiety.
VIDEOS
It's human nature to want to be accepted. This video examines how accepting brokenness and trusting God can help us move beyond our fear of rejection.
We worry about so many things, but when we wait in the presence of the Lord, God reminds us that only one thing is needed. If you're upset, lacking, or just plain worried, you need to heart this faith-building testimony about how God is the good Provider.
Human brokenness can be traced to fear and/or laziness. How do we move forward and can God help us?