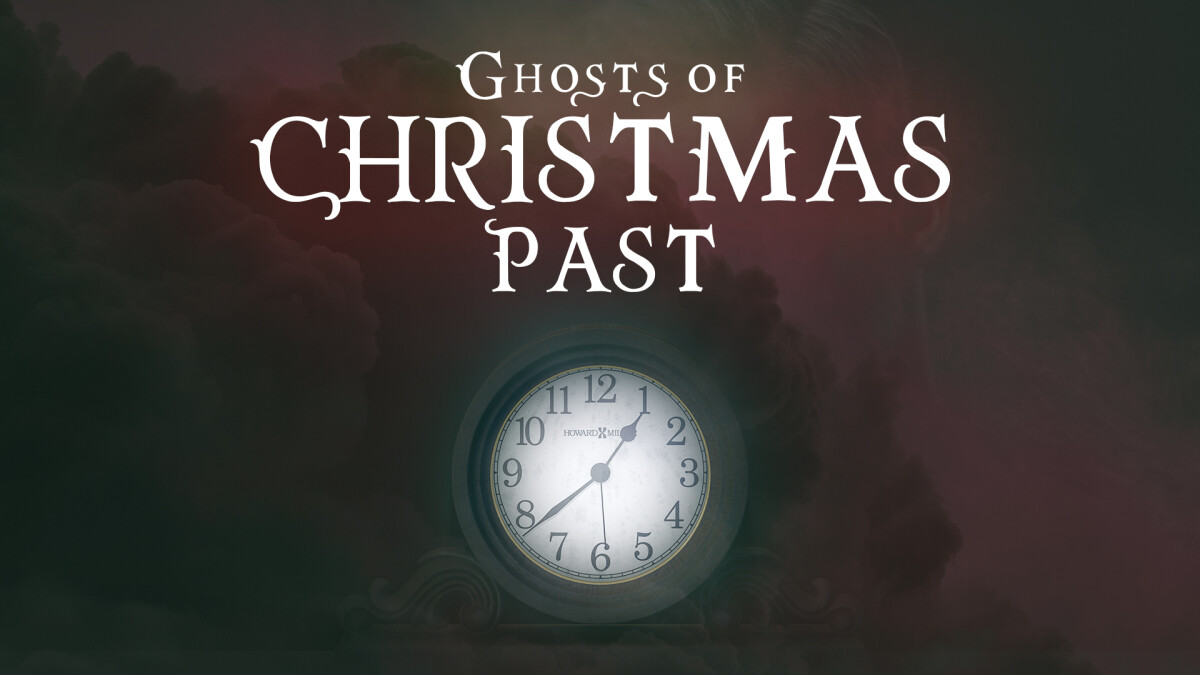 READING PLANS
Too often the intensity of pain and grief can push us to bypass proper healing. When we do this, we shortcut what God wants to do in us and never fully heal. This plan will guide you through passages of Scripture that will encourage the process of healing. You can come out on the other side of your storm a more mature person with a deeper understanding of God.
Is there sin in your past that keeps you from being intimate with God? You know you're forgiven, but your little inner judge keeps bringing your sin to mind. Yes, God hard-wired you with a conscience, but not so you would be forever tormented by your sin. In this reading plan based on Hebrews 9:1-14, Pete Briscoe talks about finding freedom from the guilt, shame, and embarrassment that comes from sin.
Dr. John Townsend and Dr. Henry Cloud offer insights from a biblical perspective on the topic of forgiveness. Each day of this 7-day plan will help bring you closer to God and the emotional growth He desires for you.
This reading plan offers biblical insight for personal growth and wholeness from doctors Henry Cloud and John Townsend—bestselling authors of How People Grow and the Boundaries series. The devotions are perfect for those entering new phases of life or dealing with difficult relationships. Readings provide help in translating God's Word into a plan for staying spiritually healthy.
For some, Christmas is a time of joy and celebration. For others, it's a painful reminder of what has been lost. No matter what you're experiencing this holiday season, Christmas is an opportunity to focus on the source of our hope. We invite you to join the North Point staff for the next 25 days as we come together to experience the magic of Christmas.
BOOKS
Based on the incredible success of the book What to Do When You Don't Know What to Do, Dr. Henry Cloud and Dr. John Townsend offer a line of books that address specific crises and some of the most prevalent problems facing our culture today. These books give readers a starting point to deal with their problems. Beautifully designed in a full-color small format, these books are perfect for giving to a friend in distress.
In this groundbreaking book, Dr. Cloud takes the reader step-by-step through the four basic tasks of becoming mature image bearers of God: Bonding to others - Separating from others - Sorting out good and bad in ourselves and others - Becoming an adult.
ARTICLES
People have been hurt, and they do one of two things. Either they confront the other person about something that has happened, the other person says he's sorry, and they forgive, open themselves up again, and blindly trust. Or, in fear of opening themselves up again, they avoid the conversation altogether and hold onto the hurt, fearing that forgiveness will make them vulnerable once again.
How do you resolve this dilemma?
People have hurt us, and we have hurt people. We have suffered wrong and we have done wrong. We would say, "All those things happened in the past and can't be changed." But the Bible shifts the focus from the past to the eternal present: "What is the state of your soul and everything in it now? Have your past experiences been exposed to the light? Have they been forgiven? Have you repented of them? Have you exposed the hurt to love and light? Have we grieved over and let go of hurtful things, or are we still hanging onto them? We need to see our lives and our souls not as past and present, but as eternal.
Is what you know in your head about forgiveness different from what you feel in your soul?
VIDEOS
What's the difference? In her TED talk, Brené Brown said, "Shame is a focus on self, guilt is a focus on behavior. Shame is, 'I am bad.' Guilt is, 'I did something bad.' How many of you, if you did something that was hurtful to me, would be willing to say, 'I'm sorry. I made a mistake?' How many of you would be willing to say that? Guilt: I'm sorry. I made a mistake. Shame: I'm sorry. I am a mistake.
COUNSELING SERVICES
Whether counseling is a new experience for you or something you've done before that you'd like to seek out again, below is helpful information from one of our trusted partners at Ray Services, LLC.
Mike is a faith-based mental health and substance abuse counselor in the greater Milwaukee area. He specializes in working with individuals and couples coping with trauma, depression, anxiety, work performance, low self-esteem, communication issues, and addiction. Wherever you are in your faith journey, Mike is honored to help.
To get started, you can send an email here or visit their website here.