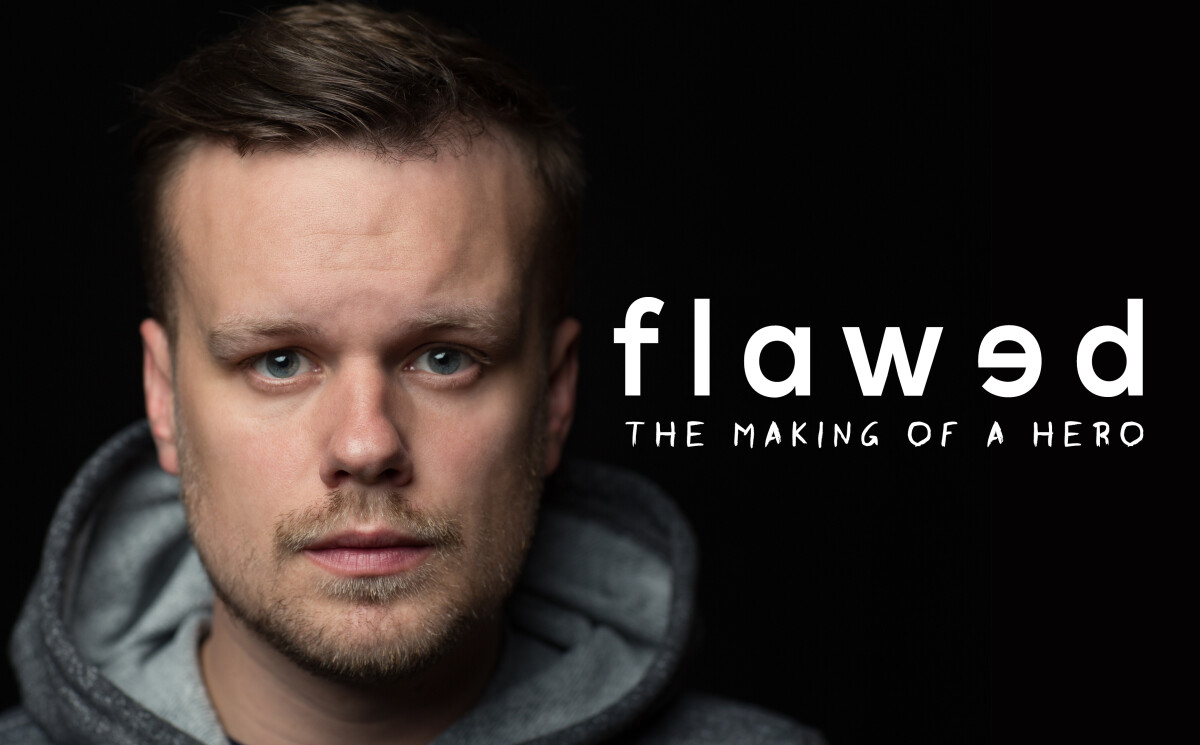 6 Daily Declarations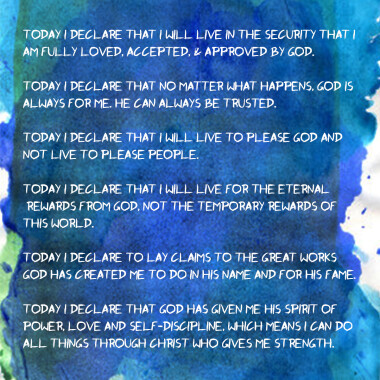 Click to Print
Use these six daily declarations to unleash truthful thinking when conquering the giants you face.
CELEBRATE RECOVERY
Tuesdays | 6-8:30p
Greenfield Campus
You may be thinking that recovery is just for people with alcohol or drug problems. The truth is that only one-third of the people attending Celebrate Recovery are dealing with chemical dependencies. Many of us have created unhealthy methods for handling life. Regardless of your struggle, (emotional, relational, financial, spiritual, sexual, etc.) Celebrate Recovery will help you make healing choices to become the person God created you to be. Learn more HERE.
READING PLANS
David: The Boy Who Would Be King (4 Days)
This reading plan focuses on the life lessons we can learn by following the life of a young shepherd boy named David who was chosen by God to be king of Israel during a dark time in Israel's history. This boy king would bring about Israel's salvation from her enemies and through his line would bring about salvation for the whole world.
King David For You (5 Days)
Through David's life, we learn that regardless of our upbringing or status, God has incredible purpose for our life. Readers will understand that everyone makes mistakes, but our mistakes are not what define us. God's plans for our lives will be accomplished, no matter what or who tries to stop it.
Crowned with David: 7 Days of Success (7 Days)
A shepherd boy no one knew became the king no one would ever forget. Through trial and temptation, David rose to lead Israel into a new age of victory. David's victorious life is a model for our own. God has called you to greatness. He has given you the crown. This is your chance to walk alongside the great king of Israel and learn how to succeed in God's way.
Love God Greatly: David (54 Days)
Have you ever wondered if God could really use someone like you? Then the story of David is for you. In this eight-week Love God Greatly study, our look into the life of David will ultimately point us to a better Shepherd, Friend, and King: Jesus. Please note: The study is designed to break on the weekends. You will have two days each week without content.
BOOKS

Leap Over a Wall: Earthy Spirituality for Everyday Christians
By Eugene H. Peterson
Of all the characters in the Bible, it is David who is most human. His life is lived on the "rough-edged actuality" of real life, and his relationship with God is an energetic one. Through the passions, the trials, and the lyrical poetry of this beloved figure, we gain powerful insights into the role of God in our own lives.
In this inspirational volume, Professor Eugene H. Peterson, translator of The Message, uses stories from David's epic life as vivid lessons in everyday faith and spirituality. Exploring David's experiences of friendship, grief, love, sin, and suffering, as well as sanctuary, beauty, and wilderness, he reawakens us to the enduring truths behind these beloved stories.
A Heart for God: Learning from David Through the Tough Choices of Life
By Rebecca Manley Pippert
Shepherd, warrior, poet, adulterer, repentant sinner, man after God's own heart---David's life dramatically illustrates that God can use the raw material of humanity to shape a holy life. Focusing on the musician/king's trials of anger, doubt, and sinfulness, Pippert shows that right choices during tough times can nurture a heart that beats for Christ.
A Heart Like His: Intimate Reflections on the Life of David
By Beth Moore
Take an excursion into the life of David (shepherd, refugee, King of Israel) with Bible teacher, Beth Moore. Each of the 52 chapters in A Heart Like His, explores his relationship with God, from the most virtuous to the most heinous. You will discover that there is no sin that is too great for God to forgive and that you can experience a growing relationship with God despite your circumstances - just as David did. Perfect for personal reflections.
The Making of a Man of God: Lessons from the Life of David
By Alan Redpath
David was a shepherd and a king, a soldier and a poet, a sinner and a saint. He was also a man after God's own heart. In this Christian classic, Alan Redpath blends insights from 1 and 2 Samuel, 1 Chronicles, and Psalms to demonstrate how God shapes those who are responsive to his love. Despite his many faults, David became a man who wondrously understood and reflected the mind of God. Both men and women will find themselves identifying with David's struggles and triumphs, giving them a glimpse of how God is continually shaping them as well.
ARTICLES
5 Leadership Lessons from King David | The Porch Live
Israel's King David was, without a doubt, a great leader. Men were willing to follow him even before he was king, and even when he was on the run and had to hide in the desert. God referred to him as "a man after my own heart" (Acts 13:22), which is some of the highest praise anyone gets in the Bible.

Who was David in the Bible?
We can learn a lot from the life of David. He was a man after God's own heart! We are first introduced to David after Saul, at the insistence of the people, was made king. Saul did not measure up as God's king. While King Saul was making one mistake on top of another, God sent Samuel to find His chosen shepherd, David, the son of Jesse.
Why Are Christians So Hypocritical?
Christians are notorious for being hypocritical. Why is that?
What Is Sin?
To most religious people, "sin" is a four-letter word. Why is that? What is sin in the first place?