Escape Route Resources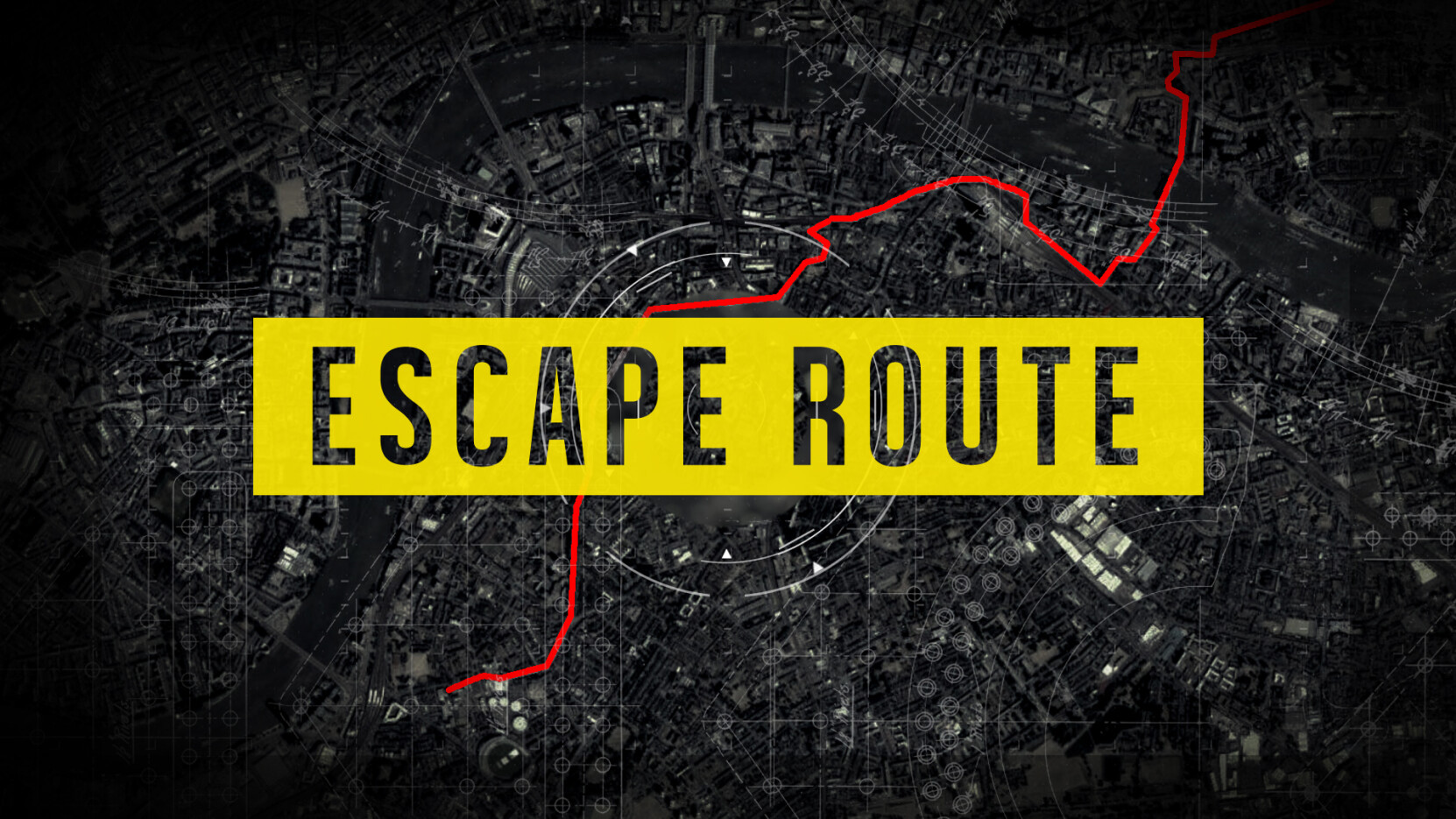 ---
Ridge Staff Q&A
What actions are you doing to be controlled by the Holy Spirit and not by your sinful nature?
(Romans 8:1-8)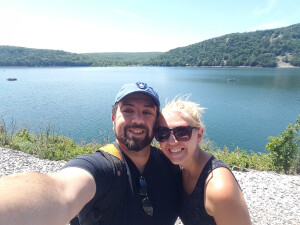 "One of the first things I do is to try to tune in to the Holy Spirit. Ideally, I set aside alone time with God in the morning to read the Bible and spend time praying and journaling. That time helps me to hear His truth and really creates a filter for everything else the world has to say that day. Leaning into discomfort or the unknown when I hear that small voice is another way I follow the Holy Spirit. God wants the best for me and of me. That means growing by doing things that aren't always easy, comfortable, or what everyone else is doing. Lastly, one key in my walk has been gratitude. Spending more time thanking God for the blessings I have allows me to not stay focused on what I want, which generally leads to me controlling things instead of following the Holy Spirit."
Matt Miller, Group Coach
---
weekly devotional
WEEK 1
DAY 1 | DAY 2 | DAY 3 | DAY 4 | DAY 5
WEEK 2
DAY 1 | DAY 2 | DAY 3 | DAY 4 | DAY 5
WEEK 3
DAY 1 | DAY 2 | DAY 3 | DAY 4 | DAY 5
READING PLANS
A Way Out (14 Days)
Do you feel stuck in an old habit? Maybe you're hiding shame in a dark corner of your life. God didn't send Jesus to manage sin and death. He sent Him to destroy it. This two-week Bible Plan from Life.Church will show you A Way Out.
Fight Of Your Life: Your Time Of Grace (5 Days)
Each day is a fight for your faith because the devil, temptations in the world, and your own sinful self can cause you to fall away. But you are safe in Jesus. Stay close to him and you win the fight.
The Truth About Lies (7 Days)
Did you know that moments of temptation can become opportunities to demonstrate character and conviction? Journey with Tim Chaddick as he reveals the lies hidden in modern temptation and how being tempted can actually launch your faith forward. Taken from his book The Truth About Lies.
BOOKS
By: Henry Cloud and John Townsend
Having clear boundaries is essential to a healthy, balanced lifestyle. A boundary is a personal property line that marks those things for which we are responsible. In other words, boundaries define who we are and who we are not. Often, Christians focus so much on being loving and unselfish that they forget their own limits and limitations. Dr. Henry Cloud and Dr. John Townsend offer biblically-based answers to a series of tough questions, showing us how to set healthy boundaries with our parents, spouses, children, friends, co-workers, and even ourselves.
*Available in our Next Steps room for $10.
By: Gary Thomas
"Most marriages survive by gritting teeth and holding on. But marriages can and will not only survive but thrive when husbands and wives learn to cherish one another." Those are the powerful words of bestselling author Gary Thomas in his newest book—Cherish. And in a world desperate for marriage redemption, it is needed now more than ever.
Thomas shows that although there are a countless number of marriages consisting of two people just going through the motions, there are real ways this pattern can be reversed. Through personal stories and real world examples, Thomas proves what husbands and wives can begin doing today to turn their marriage around—even a marriage marred by neglect and disrespect.
*Available in our Next Steps room for $10
By: Craig Groeschel
Author and pastor Craig Groeschel helps you uncover who you really are―a man created in the image of God with a warrior's heart―and how to fight the good fight for what's right. You will find the strength to fight the battles you know you need to fight―the ones that determine the state of your heart, the quality of your marriage, and the spiritual health of your family.
Craig will also look at examples from the Bible, including our good buddy Samson. Yep, the dude with the rippling biceps and hippie hair and a thing for Delilah. You may be surprised how much we have in common with this guy. By looking at his life, you'll learn how to defeat the demons that make strong men weak. You'll become who God made you to be: a man who knows how to fight for what's right.
*Available in our Next Steps room for $10

Every Man's Battle
The challenge every man faces...the fight every man can win. From movies and television, to print media and the Internet, men are constantly faced with the assault of sensual images. It is impossible to avoid such temptations, but thankfully, not impossible to confront them and gain victory over them.
*Available in the Next Steps room for $10

Every Woman's Battle
Your sexual needs are far different from your man's. And they may be more dangerous. When does an affair begin? Not with the first forbidden touch…but with the first forbidden thought. Unexpectedly, you find yourself enjoying a powerful emotional bond with another man. You feel like you matter to someone again. And the door you thought was locked so firmly–the door to sexual infidelity–is suddenly ajar. The only way women can survive the intense struggle for sexual integrity is by guarding not just your body, but your mind and heart as well. Every Woman's Battle can help you learn to do that.
*Available in the Next Steps room for $10
ARTICLES
How to Overcome Temptation
We all want to do things we know we shouldn't do. Sin often seems so fun and exciting. How do we overcome temptation without giving in to it?
How to Resist Temptation's Mirage Moment
Temptations appear to offer hope. But what is the temptation really promising? Recognizing this empty hope is the key
The Courage to Resist Temptation
One foolish choice made in a moment of weakness can wipe out years of integrity.
VIDEOS
Nationally known pastor and author Craig Groeschel talks about placing boundaries in your life.
Tools to use in every temptation you face.
ADDITIONAL RESOURCES
Reading Plans and Devotionals
How to download and install the free Bible app:

Bible reading plan for those with questions about God:
Bible reading plan for those just getting started with Bible reading:
Read the New Testament in a year. 5 minutes a day, 5 days a week, 5 ways to dig deeper. This plan will take you through one chapter each day.
Bible reading plan for those familiar with the Bible: New through 30
This plan will take you through the entirety of the New Testament in 30 days. (Not sure what the New Testament is? Read the article, "What Are the Books of the Bible?")
30 Days with Jesus Reading Plan
40 Most Popular Bible Verses Devotional
40 Inspirational Readings for New Christians