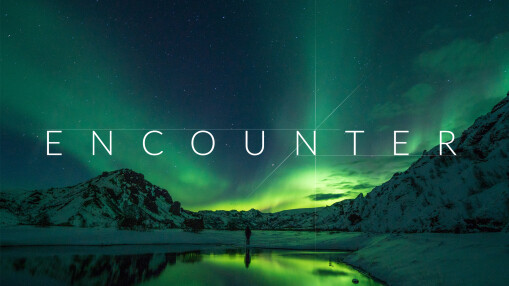 ---
Ridge Staff Q&A
How has doubt or fear been a barrier in your relationship with Jesus? (Mark 11:19-25)
In my life, doubt has gotten between my relationship with Jesus simply by not allowing him to have control over aspects of my life. Times when I've doubted and not given Him control have been the times when I've pushed further away from my relationship, but the times when I have given control, especially in harder times, I've grown so much closer to Him.
Matt, Tech/Video Coordinator
---
WEEKLY DEVOTIONAL
WEEK 1
DAY 1 | DAY 2 | DAY 3 | DAY 4 | DAY 5
WEEK 2
DAY 1 | DAY 2 | DAY 3 | DAY 4 | DAY 5
WEEK 3
DAY 1 | DAY 2 | DAY 3 | DAY 4 | DAY 5
WEEK 4
DAY 1 | DAY 2 | DAY 3 | DAY 4 | DAY 5
WEEK 5
DAY 1 | DAY 2 | DAY 3 | DAY 4 | DAY 5
WEEK 6
DAY 1 | DAY 2 | DAY 3 | DAY 4 | DAY 5
WEEK 7
DAY 1 | DAY 2 | DAY 3 | DAY 4 | DAY 5
WEEK 8
DAY 1 | DAY 2 | DAY 3 | DAY 4 | DAY 5
READING PLANS
The Gospel of Mark (5 Days)
Throughout his account, Mark unveils a Jesus of not only unparalleled power and authority, but also a Jesus of humility and love. And while this Jesus invites each of us into a greater story through His teachings, He demands we come as active participants. We must acknowledge Him, seek salvation in Him, and follow Him wherever He leads. In the Gospel of Mark, you'll follow Jesus through His days of early ministry to the cross and discover what it means to be the recipients of His overflowing compassion and the very reason for His all-consuming passion.
The Miracles of Jesus from the Gospel of Mark (7 Days)
This 7-day reading plan invites readers on a journey that explores the miracles of Jesus. Starting with His proclamation of the Good News and ending with His transfiguration, the revelation of His divine Sonship, the reader will be visually transported into these powerful events in Jesus' ministry. Experience the revelation of Jesus' power and authority in this video-based, 7-day reading plan and allow it to revolutionize the way you engage with God's Word.
Mark (8 Days)
This simple plan will lead you through the Gospel According to Mark from beginning to end.
BOOKS
Mark by N.T. Wright
With a scholar's mind and a pastor's heart, Tom Wright walks you through Mark in this guide designed especially with everyday readers in mind. Perfect for group use or daily personal reflection, this study uses the popular inductive method combined with Wright's thoughtful insights to bring contemporary application of Scripture to life. Thoughtful questions, prayer suggestions, and useful background and cultural information all guide you or a group more deeply into God's Word. Discover how you can participate more fully in God's kingdom.
Simply Jesus: A New Vision of Who He Was, What He Did, and Why He Matters by N.T. Wright.
In Simply Jesus, bestselling author and leading Bible scholar N.T. Wright summarizes 200 years of modern Biblical scholarship and models how Christians can best retell the story of Jesus today. In a style similar to C.S. Lewis's popular works, Wright breaks down the barriers that prevent Christians from fully engaging with the story of Jesus. For believers confronting the challenge of connecting with their faith today, and for readers of Timothy Keller's The Reason for God, Wright's Simply Jesus offers a provocative new picture of how to understand who Jesus was and how Christians should relate to him today.
The Gospel of Mark – Bible Study Book: The Jesus We're Aching For by Lisa Harper
Immediately. Let's go. Right away. Now. Get up. Then … Mark's narrative moves quickly and you sense the action in the story of Jesus' life. It's teaching presented as the gospel – good news powerfully announced in a world of bad news…We discover the world-changing result of being recipients of His compassion and the reason for His passion, all the way to the cross.
ARTICLES
Who Is Jesus?
The Bible, the book that tells us more about Jesus than any other, is the best-selling book of all time.2 More people have seen films about Jesus than about any other person in history.3 Over two billion people—roughly one-third of the world's population—call themselves Christians, orienting their beliefs and lives around Jesus Christ.4 Even the calendar we use is set by Jesus' birth.
So who is this guy? Specifically, what does history say about him? And why has his influence been so enduring? Who is Jesus?

What Jesus Really Said About Relationships
When we read the Bible and learn more about who Jesus is, we see how important relationships are to Him. Jesus showed us the importance of relationships in what He said and the way He lived His life. What's important in your relationships?
Pride Is Your Greatest Problem
How does one move from the chains of prideful self-obsession to the freedom of humble self-service? Read about three perspectives that show you how.
Videos
Is Pride Limiting Your Potential
Pride causes us to ignore the advice of others, to reject the aid of friends and family, to spurn the love we all need. It brings loneliness and bitterness to life. But acknowledgement of its presence allows restoration to begin and love to rebuild.
The Dangers of Pride
When we allow pride into our lives it is built one block at a time. Eventually it is capable of creating a tower that is destined to crumble.
Jesus Accepts Everyone
No matter what you have done, Jesus is there for you.