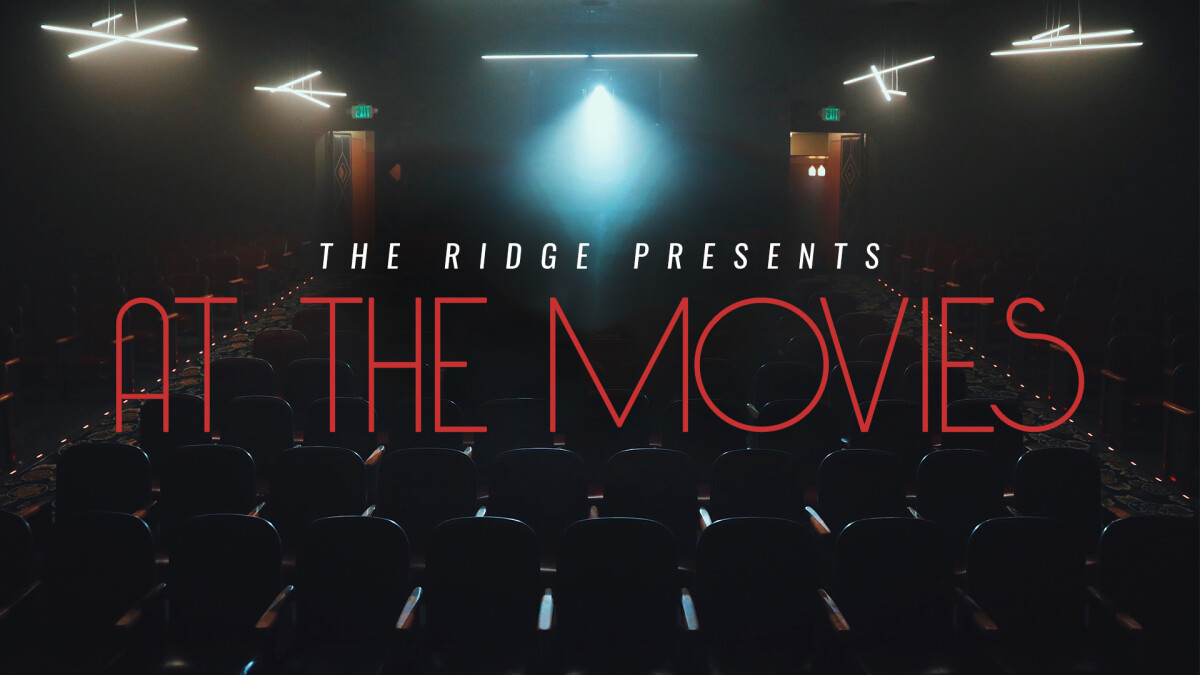 *During this series, we're using movies to help illustrate biblical truths. Because this series uses movie clips, copyright laws do not allow The Ridge to post or broadcast this series on our online campus, app, website, or Roku channel. We apologize for any inconvenience this may cause. We'd like to take this opportunity to invite you to join us in person either in Greenfield or Oak Creek!
---
Ridge Staff Q&A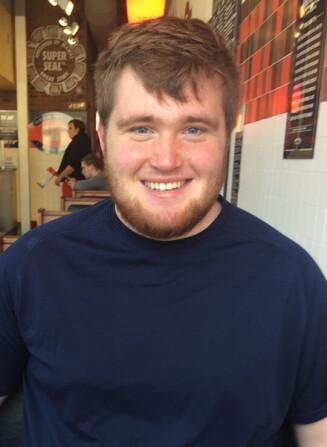 How has fear affected your actions?
Fear affects me everyday from driving through Chicago traffic to taking steps in my faith. But when I read through the life of Jesus I see there are times where He should have been fearful, but instead He was bold. I try to display that same confidence knowing that no matter what happens, God is always there for me.
Patrick, Greenfield Campus Team Member
---
READING PLANS
The plan hopes to highlight God's heart for the down-trodden, underprivileged, victims of abuse and discrimination. The study hopes to challenge people to stop dignifying discrimination and to recognize attitudes and practices that are oppressive and contribute towards restoring people's God-given dignity.
World Vision is a Christian humanitarian organization dedicated to working with children, families, and their communities worldwide to reach their full potential by tackling the causes of poverty and injustice. This is a 7-day that will help you develop a heart for the most vulnerable.
Jesus taught us that to follow him, we must often live opposite to our culture; he turned the rules upside down. This 12-day devotional dives into what it means to live Upside Down in a kingdom that isn't defined by race, status, circumstance, gender, or geography, but by a love of Christ. Can we really live a life surrendered to the prayer "Thy Kingdom come, thy will be done on earth as it is in heaven"?
Have you ever tried to forgive someone and realized you couldn't do it? It's as if something in you is "blocked" because of what was done to you... How do you break through and truly forgive? In this reading plan, Eric Célérier takes a deeper look with you into what the Bible says about forgiving others and yourself.
No, we're not talking about butterflies, fields of flowers, or starry, romantic nights. Those things are nice, but real love is shown through action, not feelings.


BOOKS
Deep and Wide provides church leaders with an in-depth look into North Point Community Church and its strategy for creating churches unchurched people absolutely love to attend.
For the first time, Andy explains his strategy for preaching and programming to "dual audiences": mature believers and cynical unbelievers. He argues that preaching to dual audiences doesn't require communicators to "dumb down" the content. According to Stanley, it's all in the approach.
You'll be introduced to North Point's spiritual formation model: The Five Faith Catalysts. Leaders responsible for ministry programing and production will no doubt love Andy's discussion of the three essential ingredients for creating irresistible environments. For pastors willing to tackle the challenge of transitioning a local congregation, Andy includes a section entitled: Becoming Deep and Wide.
If your team is more concerned with who you are reaching than who you are keeping, the expanded edition of Deep & Wide will be more than a book you read; it will be a resource you come back to over and over!
Available from The Ridge for $10


"Most marriages survive by gritting teeth and holding on. But marriages can and will not only survive but thrive when husbands and wives learn to cherish one another."
Those are the powerful words of bestselling author Gary Thomas in his newest book—Cherish. And in a world desperate for marriage redemption, it is needed now more than ever.

Through personal stories and real-world examples, Thomas proves what husbands and wives can begin doing today to turn their marriage around—even a marriage marred by neglect and disrespect.
Available from The Ridge for $10


Who Is Jesus? His name is recognized the world over. Christians claim to follow Him. Muslims honor Him as a prophet. And many Jewish rabbis regard him as a great teacher. Everyone knows about Jesus, but how many of us fully understand what He was like as a person?

In Love Walked Among Us, Paul Miller invites us to get to know Jesus, to observe his life and His love as they unfold in the Gospel narratives. The book investigates such questions as: How do you love someone when you get no love in return, only withdrawal or ingratitude? How do you love without being trapped or used by another person? … When you are compassionate, people use you, but when you are honest, people get angry―so how do you love with both compassion and honesty?
Available from The Ridge for $10


ARTICLES
Could it be that unity is the key to reaching the world for Christ? The world will be won for Christ when the church is one in Christ. If unity is the key to evangelism, shouldn't it have precedence in our prayers?
Jesus loved people. He loved thieves, prostitutes, tax collectors, diseased people, poor people, children and His followers. He loved people who were devoted to Him and those who were different from Him. He even loved difficult and dangerous people. Because we are loved by Him, we are called to love like Him.
Every morning, Christians across the country wake up discontent with life — singleness, marriage, career, church, or community — and wish they could trade it for a different one. How do we find true joy in our lives?
When someone you care about hurts you, you can hold on to anger, resentment and thoughts of revenge — or embrace forgiveness and move forward.


VIDEOS
Learn the power of letting go of your past.
Is there really only one person in the world for you? Discover God's better way for sex, dating, marriage, and love.